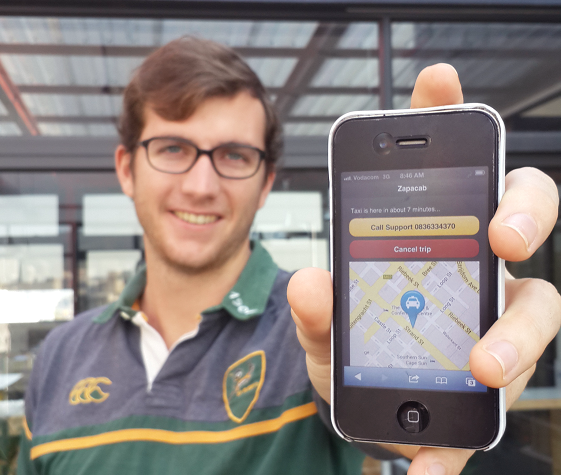 Rupert Sully, CEO of South African taxi mobi site Zapacab.
Many people underestimate the challenges of transferring a successful business model to African markets, according to Rupert Sully, chief executive officer (CEO) of South Africa taxi calling mobi site Zapacab.
Sully gave a three-minute Flash Talk on the subject of "cloning startups" at the launch of the HumanIPO Academy event series in Cape Town, on Friday.
Referring to his experiences building Zapacab, Sully said: "As soon as you put [a business model] into place things start to change … we realised we were dealing with a totally different market."
The startup CEO added the problem is exacerbated for tech-based companies coming into new markets due to the disparity in infrastructure in different countries.
Zapacab is a mobile-enabled website which allows a user to order the nearest taxi by using their location and has parallels with global established businesses such as Halo and Uber.
Zapacab partnered with HumanIPO for the launch of the HumanIPO Academy, an event series aimed at connecting and promoting tech startups in South Africa.