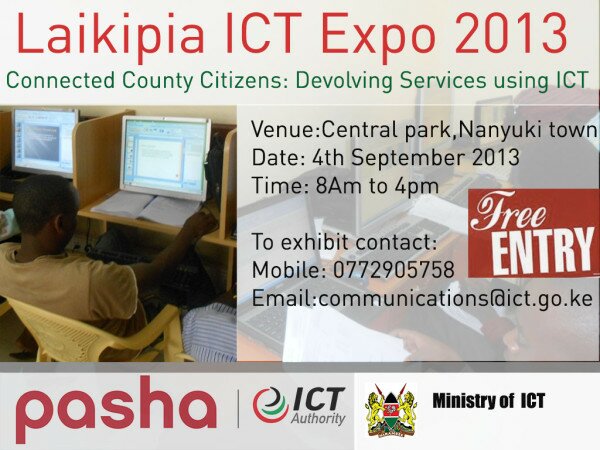 Kenya's Quarterly County ICT Summit, bringing together over 45 county ICT executives, will be held from September 4-6 in Nanyuki.
The summit series seeks to establish a platform for consultation, collaboration, capacity building and knowledge sharing between the government and the ICT sector, with the aim of linking and hastening implementation of government IT projects to world class standards.
The county secretaries in charge of ICT dockets will be hosted by Fred Matiangi, cabinet secretary at the Ministry of Information, Communication and Technology (ICT) and his counterparts, including ICT principal secretary Joseph Tiampati and Victor Kyalo, ICT Authority acting chief executive officer (CEO).
An ICT expo is taking place today at Central Park in Nanyuki, with exhibitors including Safaricom, Orange, Technobrain, eManage, Equity Bank, Kenya Power & Lighting Company, Nanyuki Pasha Centre, Kenya Institute of Management, Laikipia Wildlife Forum and Education Beyond Borders.
The event is sponsored by Safaricom, Technobrain, Orange and eManage.