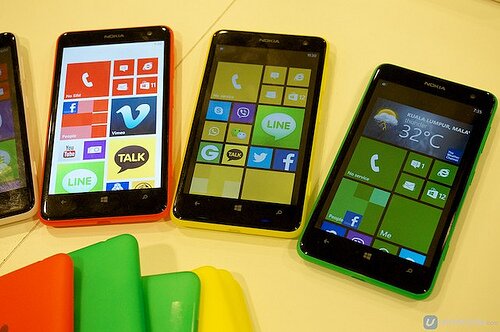 CC image courtesy vernieman on Flickr
Nokia Corporation has announced it has agreed to sell its Devices & Services section to Microsoft for US$7.17 billion, describing it as "the best path forward for Nokia and its shareholders".
Microsoft has been granted a 10-year non-exclusive licence to Nokia's patents and will itself focus on network infrastructure and services.
The transaction is expected to close in the first quarter of 2014, subject to approval by Nokia shareholders, regulatory approvals and other customary closing conditions.
The move unites Windows Phone 8 with its biggest hardware supporter, giving the company the integrated mobile offering it has been looking for with Surface and other devices. Some 32,000 Nokia employees are expected to transfer to Microsoft, including approximately 4,700 people in Finland, the company said.
"It's a bold step into the future – a win-win for employees, shareholders and consumers of both companies," Microsoft's outgoing CEO Steve Ballmer said in a statement.
Risto Siilasmaa, Nokia chairman, said: "Today is an important moment of change and reinvention for Nokia and its employees."
He added: "With our strong corporate identity, leading assets and talent, and from a position of renewed financial strength, we will build Nokia's next chapter."
The company also announced the immediate departure of chief executive Stephen Elop, who will in the interim be replaced by Siilasmaa.
Last month, Nokia finalised the purchase of German engineering giant Siemens' 50 per cent stake in Nokia Siemens Networks.
Timo Ihamuotila, Nokia chief financial officer (CFO) and interim president, said: "Following this transaction, Nokia's financial situation is expected to be significantly stronger and its earnings profile significantly improved.
"We will have three well-positioned businesses, each a leader in its market. Overall, we will continue to focus on managing and maximizing the assets of Nokia Group prudently and pragmatically to create value for Nokia shareholders."
Nokia has been a long undisputed leader in mobile phones but the company has been struggling to respond to the challenge from smartphone makers such as Apple and Samsung.