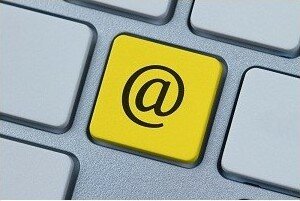 Huawei, one of the world's largest leading ICT solutions providers, has allegedly completed installing email hacking devices on all Internet Service Providers (ISPs) in Zambia, according to the Zambian Watchdog.
Based on the information the Zambian Watchdog claims to be in possession of, all emails which originate from or pass through Zambian-domiciled ISPs could be hacked when the Patriotic Front government sees fit to do so. This will reportedly be active from October this year.
Huawei contacted HumanIPO to clarify the company is not involved with the alleged email hacking project.
The Zambian Watchdog named Zamtel, Coppernet, Zamnet, Microlink and Uunet (among others) as the ISPs to be affected by the invasive technology.
The online publication, which previously accused the government of blocking its site, claims to have been approached by Huawei officials who reportedly complained about the government awarding their rival, the Zhongxing Telecommunication Equipment (ZTE) corporation, a US$210 million tender to supply closed-circuit television (CCTV) equipment.
The Huawei officials reportedly said the ZTE corporation installed similar technology only at Zambia's international gateway, while Huawei installed the technology within all ISPs, and the company believes it deserves to benefit more from this.
"After being notified of the Huawei [official's] complaint to government, the Zambian Watchdog launched its own investigations and can comfortably confirm that Huawei has completed installing the email hacking devices. According to a senior source, the equipment could have cost the Zambian tax payer [no] less than US$75 million," said the online news site.
The Zambian Watchdog's source reportedly said Zambians should use an international service provider, such as Gmail, to avoid being spied on after October.
The source said the email hacking programme is supported by the Zambia Information, Communication and Technology Authority (ZICTA) management.