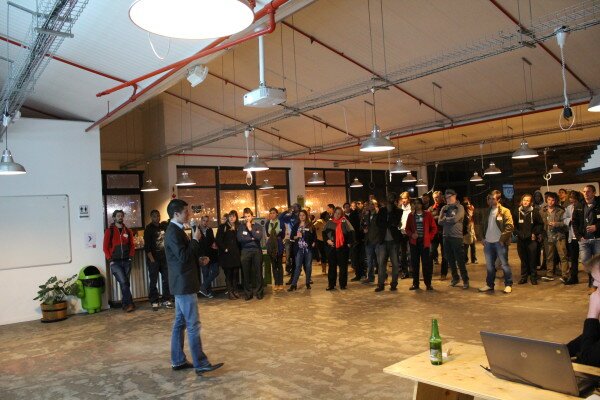 Jess Green speaking at the HumanIPO Academy launch. Photo by Kiril Dobrev for HumanIPO.
Startup founders need to communicate and share knowledge to be successful both individually and as a community, according to speakers at the HumanIPO Academy launch in Cape Town, on Friday.
Experts from South Africa's tech startup community were invited to give three-minute Flash Talks at the launch of the event series.
Asked to give advice to young entrepreneurs, several shared the theme that communication is a vital part of building a new tech business.
Jess Green, entrepreneur and e-commerce consultant, said: "The more people you tell about your idea, the more likely you are to be successful."
He added that sharing ideas is the best way to make connections and find people who want to help a startup grow.
Dylan Kohlstadt, founder of Shift One marketing agency, said: "Talk about what you're good at and what you know … you can start to build a real hype around your brand."
Marian Shinn, shadow communications minister, spoke about the goal of making Cape Town a "centre of innovation and investment" through sharing knowledge and collaborating.
Six other speakers gave flash talks on related subjects including common business misconceptions and how to best use the media to promote a business.
HumanIPO reported yesterday (Monday) that Rupert Sully, chief executive officer (CEO) of Zapacab, gave a flash talk on the challenges of transferring business models to African markets.