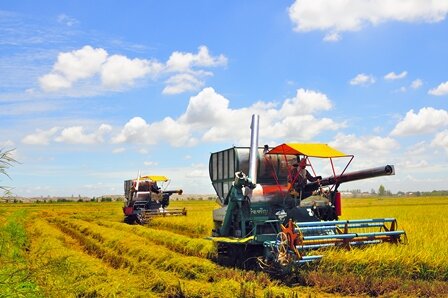 Italian agro-industrial companies are in the process of sealing business deals with Zimbabwean firms for the promotion of tech in agriculture.
HumanIPO reported earlier this month on the Italian exhibitors at the Harare Agricultural Show.
Executives from Italian company SINT Tecnologie and Agro Tech S & D are in the process of negotiating an agricultural-based agreement.
Charles Dadie Dago, head of the Italian business delegation, revealed the Italian Embassy's objectives as the exploration of business potential and the exchange of information with stakeholders in Zimbabwean agricultural.
Dago said: "Our first impression is that there is a huge potential for growth through value addition and processing," The Herald reported.
"There is a lot of scope for development if farmers receive the right support mechanisms; both technically and financially."
The establishment of the agreements is expected to conclude within the next few months.
Contracts will include the accomplishment of one of the main goals of the company, namely to set up a presence in Zimbabwe.
SINT Tecnologie and Agro Tech S&D provides food processing equipment and accessories for the agro-industrial sector. of
Image courtesy of Shutterstock.