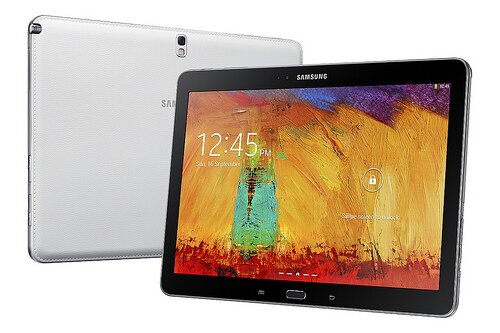 CC image courtesy of Samsung Österreich on Flickr
Samsung has unveiled a brand new version of its 10-inch Galaxy Note tablet, boasting a 10.1-inch WQXGA (2560X1600) LCD display and running on Android's 4.3 Jelly Bean operating system.
The Galaxy Note 10.1 2014 edition was unveiled on Wednesday at Samsung's IFA in Berlin, Germany, along the Galaxy Note 3 and the Galaxy Gear smartwatch.
The device comes in two variants – 3G+WIF and LTE+WIFI. The 3G+WIFI model is powered by a 1.9GHz octa-core processor while the LTE variant is backed by a 2.3GHz quad-core processor.
JK Shin, chief executive officer (CEO) and president of the IT & Mobile Division at Samsung Electronics, said: "The new Galaxy Note 10.1 is the most progressive 10-inch tablet, delivering the best viewing and multitasking experiences. It is the most recent demonstration of Samsung Mobile's focus on constant product innovation to stay aligned with shifting consumer interests."
Shin added: "The Galaxy Note 10.1 (2014 Edition) unites a range of features that will consistently surprise consumers as they realise how much easier and more enjoyable it makes their everyday lives."
The Note 10.1 will be available in 16GB, 32GB and 64GB versions, all of which can be expanded by up to 64GB with a microSD card.
Samsung has equipped the Galaxy Note 10.1 (2014 Edition) with a 8 Megapixel Autofocus rear Camera with LED Flash and Zero Shutter Lag. The device also features a 2 Megapixel front camera. Both camera sensors are capable of shooting videos at 1080p Full HD.