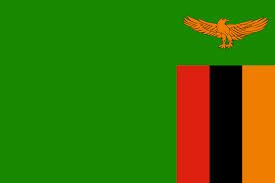 Zambia's Ministry of Home Affairs has terminated a US$213 million CCTV contract awarded to Chinese corporation ZTE, citing allegations surrounding the awarding of the contract.
HumanIPO reported last month CCTV equipment had been supplied to the Zambian government in a controversial deal between Mulenga Sata, deputy mayor of Lusaka City and the son of president Michael Sata, his close friend and the Chinese firm.
Edgar Lungu, the country's home affairs minister, has since directed the matter be referred to the Anti-Corruption Commission (ACC) as well as the auditor-general for investigations.
"In consequence of the above, the government has decided to terminate the contract with ZTE for now," Lungu said in a statement.
He added the Ministry of Justice through the Office of the Attorney General would have to scrutinise the contract to ascertain if allegations of failure to comply with procurement regulations, requirements and processes were true.
Last week Cornelius Mweetwa, the African Parliamentarians' Network Against Corruption (APNAC) chairperson, called for Lungu's attention on the award of the Safe City Project contract to ZTE, saying the amounts involved "smelt of corruption" and could not go unnoticed.