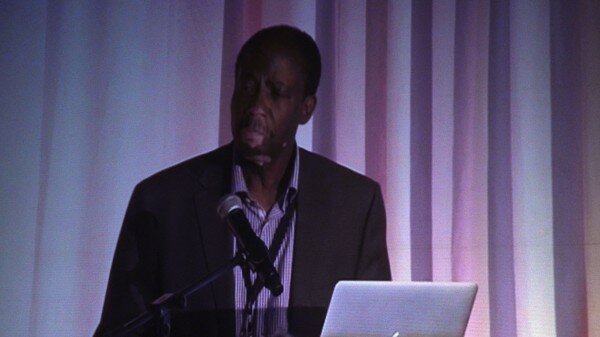 Pierre Dandjinou, vice president for ICANN Africa.
The lack of digital market community involvement in Africa is hampering its growth and competence on a global scale, according to the International Corporation of Assigned Names and Numbers (ICANN).
Speaking during a panel discussion on the future of the domain name industry in Africa at iWeek in Johannesburg, Pierre Dandjinou, vice president for ICANN Africa, pointed to the lack of communication in African communities.
HumanIPO reported earlier today on ICANN's three-year strategy to leverage its African participation.
South Africa is considered an example for the continent, with Dandjinou pointing to a lack of available information and business engagement in African communities.
"There is no such a debate or discussion," Dandjinou said.
According to Vika Mpisane, general manager of the ZA Name Domain Association (ZADNA), the future of growth in Africa is about finding business shortcuts in implementing the newest models.
"In essence it is preparing ourselves for the necessary infrastructure so that registrars and end consumers… [can engage with a] good fundamental structure as basis," Mpisane said.
Dandjinou feels registrars are not making progress, considering the vast amounts of money invested for the intended purposes of growing the industry in Africa.
He believes the focus needs to shift to Africa as a market and its business name for which the barrier of information provision has to be bridged for awareness.
Community participation is also essential for future growth, which Neil Dundas, director of the ZA Central Registry (ZACR), feels is a gap on local level.
While ICANN has partnered with organisations such as the Internet Society (ISOC) to understand the African market better, local governments and other stakeholders need to step up to face challenges the industry faces.
"The registry of domain name is dependent on locals themselves," Mpisane said.
"The main system as it stands is not a silver bullet – it is one key factor in a greater system. The whole community must come together," Dundas said, esteeming the lack of passion and drive for ICT policies in Africa.
Contextualisation, reorganisation and complying with regulatory rules will be significant points of African community participation.
"There will be opportunities for Africa to take advantage of," Mpisane said.
Dandjinous emphasised the importance for African governments to take ownership of the domains while complying with the rules set to guide the way forward.