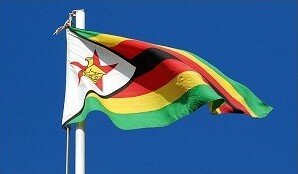 CC image courtesy of Harvey Barrison.
Zimbabwe's re-elected President Robert Mugabe has announced his new 26-strong cabinet, naming Webster Shamu as minister for information communication technology, postal and courier services.
Shamu has previously held multiple ministerial roles, including minister of state for policy implementation, deputy minister of industry, and information minister, and now heads up a ministry expanded to include postal and courier services.
Industry figures in Zimbabwe were, however, unimpressed by the appointment.
"The ICT Minister's appointment came as a bit of a shock to me personally given Shamu's media background," Nigel Mugamu, creator of the 263Chat social media crowdsourcing platform, told HumanIPO.
"Naturally I had assumed that he would continue in the previous role or move to another one except ICT. Shamu's deputy is younger and dabbles in social media via his Twitter account – @SupaCollinsM. That should provide a good balance."
Mugamu questioned whether the new ministers would be able to relate to Zimbabwe's young population.
He added: "Personally I worry about social media use; will they try to regulate it as once suggested pre-elections? If so, how will this be done? Overall, let's see what happens next. Truth is, government know they need to deliver their promises made to the people."
TechZim founder and managing editor Limbikani Kabweza declared himself "kinda uninspired", while an internet business owner in Harare, who preferred not be be named, told HumanIPO: "We will have to see what he brings to the table.
"To be honest, the private sector is driving ICT in Zimbabwe, not the government, so as long as he doesn't interfere too much I think we will be OK."
Mugabe also appointed Jonathan Moyo as minister of media, information and broadcasting services.
Moyo has been re-welcomed into government – and the media, information and broadcasting services portfolio – having been ejected by Mugabe in 2008 for standing as an independent.
"With this appointment you feel like hitting the ground running. I am coming to do any assignment given by my boss. I am coming in as Team Zanu-PF and Team Zanu-PF has a captain," said Moyo.
Speaking of his policy intentions, Moyo said: "You do not reform anything that is not deformed. I will have to wait for my assignment."
Win Mlambo has been appointed Shamu's deputy, while Supa Mandiwanzira is the deputy minister for media, information and broadcasting services.