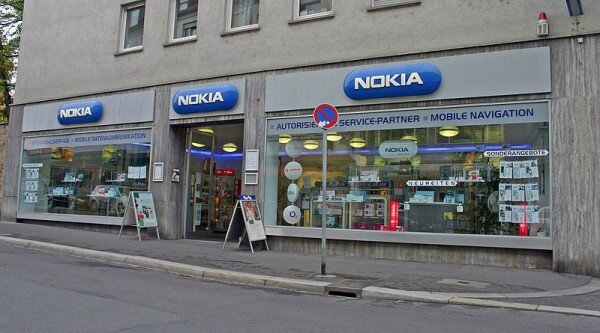 CC Image courtesy of VisualBeo.
Following Microsoft's buyout of Nokia's mobile devices segment, the Finnish mobile phone company is looking elsewhere for its core business in future.
Risto Siilasmaa, chairman of the board at Nokia, admitted in a blog post the company will look very unfamiliar following the sale.
"Nokia will look very different without the mobile devices and services business," Siilasmaa said.
"But it will be a strong company, with healthy finances and three strong businesses – NSN, HERE, and Advanced Technologies – each a leader in technology and innovation."
He said the three key areas of reinvention would aim to strengthen the company's network business.
NSN (Nokia Solutions and Networks, formerly Nokia Siemens Networks), supplies technology and infrastructure and will remain an independent unit.
"NSN is the mobile broadband specialist and especially strong in LTE," Siilasmaa said.
"With our strong and focused investment in R&D, we will continue to launch uniquely innovative solutions such as the Liquid Applications that was announced in Barcelona earlier this year."
The second segment is HERE, a location cloud business offering services across connected devices, enterprise solutions and cars.
The product is available in four out of five cars with in-dash navigation with millions of kilometres already mapped.
Siilasmaa added: "We believe that location technologies and services will be pivotal in the next phase of the mobile internet, where more and more devices are connected to the cloud.
"We also believe that location will become an essential building block across all industries."
Nokia added that recently launched products through HERE will connect the car to the cloud and bring previously unseen businesses to both manufacturers and drivers.
The Advanced Technologies unit, which Siilasmaa said will form a new business, builds on most of the activities of the current CTO unit and the IP business team.
"Our CTO organisation has a strong track record in innovations that continue to shape the industry," Siilasmaa said.
"In recent years, these have included the leading technologies for video and audio encoding, including H.264 and HD voice low-power connectivity technologies such as Bluetooth LE (low energy) and imaging technologies which are now powering augmented reality apps such as HERE Live Sight."
He added that Nokia, with its more than 10,000 patent families, will continue to conduct a patent and technology licence operation that can drive Nokia's revenue and profits.
"I believe this is the beginning of the next 150 years of Nokia's story," he said.