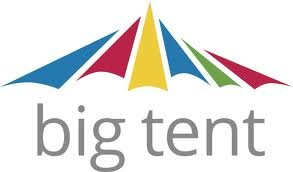 The myriad of African problems can be solved by using technology to innovate, according to attendees at the first Sub-Saharan Africa Google Big Tent.
The event, held in South Africa last week, attracted 150 attendees including African policymakers, entrepreneurs and researchers, including Dr Bitange Ndemo, Kenya's former ICT Ministry permanent secretary, who argued tech was central to African progress.
Sharing Ndemo's perspective, South Africa's communications minister Yunus Carrim reiterated the importance of the internet for the country's development.
Carrim said: "The more people are online, the more successful our e-commerce sector will be."
Participants were shown various examples of African entrepreneurs making the most of the opportunities provided by the internet.
Chike Maduegbuna, of Afrinolly, showed off his platform for delivering African creative content.
Mgwili-Sibanda, public, policy and government relations manager at Google South Africa, used the example of Evan Robinson, of TaxTim, to emphasise the typical entrepreneurs story.
Robinson could not find a programme to help him with filing his taxes, so he built one himself.
It was also brought to the attention of the participants that exchange controls were contributing to South Africa being an unattractive investment climate for venture capitalists, dampening the technology sector and driving some of Africa's greatest innovators out of the country.
Justin Stanford, of Silicon Cape and 4Di Capital, urged government to remove those bottlenecks to let technology startups thrive, while Vint Cerf, Google's chief internet evangelist, reminded the audience that the early development of the internet relied upon close collaboration and support by government.
Governments can help researchers and innovators take big risks by providing essential funding.