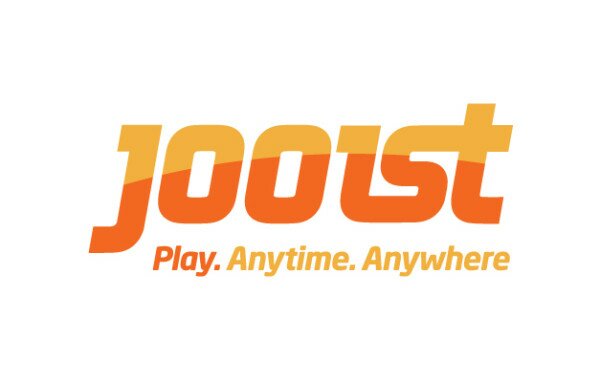 Jooist, Kenya's only social gaming network, is to launch its HTML5 game site, enabling users with smartphones and feature phones with advanced browsers to play high quality games without having to download them.
"We have an inventory of 350 plus games in this product and include casual, medium and long play games with varying levels of complexity," said Waliaula Makokha, Jooist's chief executive officer (CEO).
"Our users should literally expect something specific for each one of them.
"We appreciate the fact that smartphones are becoming cheaper and technology is growing, some people like to download while others come to play on demand."
The games work on features phones with advanced browsers such as Safari 105, Google Chrome and Opera.
Makokha went on to explain the sites will be co-branded and white-labelled in partnership with industry giants such as Nokia, Samsung, Techno and Airtel Africa, who are also their partners on their gaming site, Jooist.
He added the inventory will be monetised, mainly via ad-funded and freemium models which will use Jooist credit cards for in-app purchase (IAP) for later.
Jooist, which has made it to the 40 finalists of DEMO Africa 2013, is a platform that lets users discover and play free games, compare scores, challenge friends and share achievements.
The company was first launched in 2011, but operations started in 2012 with KSh1.7 million (US$20,000), which the two founders Makokha and Brian Obara, chief operations officer, managed to source from friends and relatives.
An additional (US$20,000) from African Media Ventures Fund (AMVF) would also boost their efforts financially in the initial stages.
During last year the team was in product development that saw the prototype of the gaming site launched for the first time.
After completing the prototype, the gaming site was launched predominantly for feature phones, devices which Makhokha insists still have a large stake in the market despite the growth of smartphone uptake.
To play on Jooist, users have to register and create a profile on the Jooist web and/or mobile site, which will take them to the next step where they can browse and download games for free.
When they play, the game posts their scores to the Jooist platform. These scores enable them to earn points, win trophies and unlock badges.
The game also fetches and displays a list of users who have the highest scores in that game. A user can then challenge any of those users to beat their scores.
A user's profile contains games downloaded, friends made, badges unlocked, trophies won and site activity.
Users can also rate, review and comment on games and view previews of games before downloading them.
"We really want to connect people with the games they like and the people who play similar games based on their passion for games," said Makokha.
It became apparent to the founders they needed audiences for their games and the only way to get large audiences was to approach entities that already had the mobile audience.
Hence came the partnerships with Techno and Samsung, which have Jooist branded sites, and Nokia, whose promoting is done through a shortcut in the Nokia Express browser in all Nokia Asha devices in Nigeria, Kenya and South Africa.
After just a month the games had managed to attract 10,000 users and they get 1,200-1,400 new users per day. To date they have 30,000 users.
Makokha said their gamers range from teenagers to 60-year-olds of both genders.
Jooist works with publishers from the USA, Russia, Netherlands, Germany and India to get their games and explained lack of quality games is the reason why there are no Kenyan publishers on their platform.
They however extended an invitation to game developers with quality games to offer them and also offered a working relationship to those who may want to distribute and monetise their games on a large scale as they will be offered an already filtered audience.
Makokha also explained while publishers abroad may want to market their games in Kenya, they are usually discouraged by the low penetration of credit cards in the country which leaves them with a billing dilemma.
Their partnership with Jooist however, helps to eliminate this problem as the gaming company acts as the middleman between the publishers and the players.
Jooist will also be launching a virtual credit system that will enable users to conduct in-app purchases in some of the HTML 5.
Users will be able to load their wallets to buy Jooist credits from generic methods such as Premium SMS and integrate with various mobile money products out there.
"We favor Premium SMS as each and every mobile operator across the countries we operate in supports that technology by default," Makokha said.
"Mobile money, for example M-Pesa, is a fragmented space with different mobile operators having their own implementation and also it is not naturally targeted toward nano-payment which is the most suitable for our use case."
The Android platform launch is slated for later this year, while Jooist is also preparing to appear at DEMO Africa, having been selected as a finalist.
Makokha said they are very excited about it as it gives them a platform to tell Africans about Jooist in addition to giving them visibility.