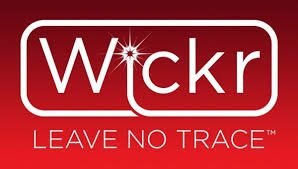 Traceless communication startup Wickr has released anti-spy messaging software for Android mobile devices, expanding its iOS offerings from last year.
The company specialises in the creation of snoop-resistant solutions such as self-destructing messages, photos and videos for more communication privacy.
Robert Statice, co-founder at Wickr, said: "Wickr not only offers the most secure form of correspondence, but also helps protect our users' contacts as we anonymise this information before it leaves the senders phone."
The new release is available on the Google Play store and can be used cross platform on Apple and Android devices.
It has also released similar offerings to WeChat, Snapchat, Skype and Facebook users.
"Wickr does not collect any personally identifiable information on users nor can we read any messages or contents sent through Wickr, therefore, no criminal or rogue government can take them from us," Statice said.
HumanIPO reported earlier this month on the father of free software Richard Stallman's opinion on the surveillance of society.