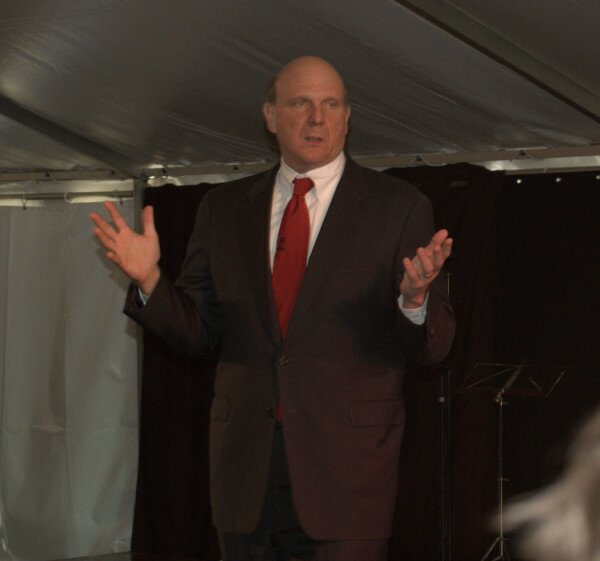 CC Image courtesy of Martin Olsson.
Steve Ballmer, chief executive officer (CEO) of Microsoft, has appealed to investors to support the software giant's vision of merged devices and services.
HumanIPO reported last month on Ballmer's intention to leave his position after 13 years.
Ballmer addressed Wall Street stockholders from an investor perspective, saying he regrets the company's focus on Windows during the 2000s which blocked its ability to concentrate on phones.
"We have the tools. There's economic upside here. In the long run, we are almost uniquely poised to seize the opportunity," he said, Reuters reported.
While the top areas of reorganisation were in place, the new functionality of organised groups are still going through stages intended for structure establishment.
"It really was a fundamental shift from running a set of separate business units where we tried to make connection points to running a company that is essentially one integrated entity," Ballmer said.
He encouraged Microsoft shareholders to "cheer for it".
While its focus will be on services, hardware manufacturing will continue to be a focus point with individual customer, rather than company focus.
Amy Hood, chief financial officer (CFO), said Microsoft will introduce a new reporting structure, under which consumer business will be separated from commercial business.
Emphasising the importance for Microsoft to produce every day, Ballmer said: "We've got a little headwind but we've got plenty of upside."