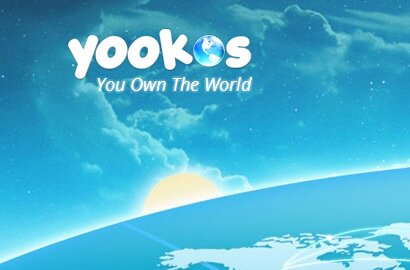 Tomisin Fashina, group chief executive officer (CEO) of social networking site Yookos, addressed the 2013 Mobile Web West Africa conference in May, announcing developers could now write apps using Yookos API.
This week, he spoke to HumanIPO on the response so far and addressed the issues surrounding Yookos' roots in the Christ Embassy, one of Nigeria's largest churches with congregations in various parts of the world.
Between Mobile Web and now, what has happened at Yookos?
We've seen more people get involved in writing apps around Yookos since our announcement at MWWA 2013 to the developers' community. This has now been accepted by a lot of developers and we are seeing it working. We ourselves are using the API.
We've launched our mobile offerings around iOS, Android and a mobile website. It is receiving very good acceptance. BlackBerry will be ready pretty soon in another two weeks for launch, it's been very exciting and we are getting more people to use the APIs to develop apps on Yookos.
What types of apps are you seeing so far?
We are seeing various apps though it's still quite early and difficult for me to say which apps we are seeing more. But we are seeing various apps.
Some attempt to write games, someone is trying to monetise by writing program for SMS gateway; there are several initiatives that are coming up.
It's still in the early days since the announcement was made few months ago. Let's give it a year and see what happens.
There are a myriad of platforms similar to yours, what is unique about Yookos?
You have the best options put together. You have the best of microblogging, social platform that enables share and play, a growing database of users that you can interact, connect and share with. We also have certain values that we uphold to keep the environment safe.
We know Yookos started at Christ Embassy, and several leaders in the church still use Yookos. What is the current status of your relationship with the church?
I'll put it this way, the root was in and still in Christ Embassy. The leaders of the church still use Yookos, but we are now trying to reach more people outside.
The church continues to play vital roles, but today Yookos is an international entity. We have our existing community and we are open to everybody.
Today we have over 60 other Christian ministries and youth organisations on Yookos. We also have non-Christian organisations that are getting active on Yookos.
In other words, Yookos is not restricted. It is open to anybody irrespective of religion, belief or nationality. It is a global thing and we are open.
We started as a church thing. There is always a reason for doing anything. Facebook started in a university, today it is broad and open to the world. Yookos started at the Christ Embassy church, now it is open to the whole world. Anybody can come in.
Nigeria is your largest market. How is the visitors' trend?
Nigeria remains our largest market, we will continue to take it seriously and we want to do more.
Business-wise, how is Yookos performing?
We are in the early days, but business is picking up. We've carried some adverts and gotten some sponsorship. We expect that the flow will continue and will enable us to do more.