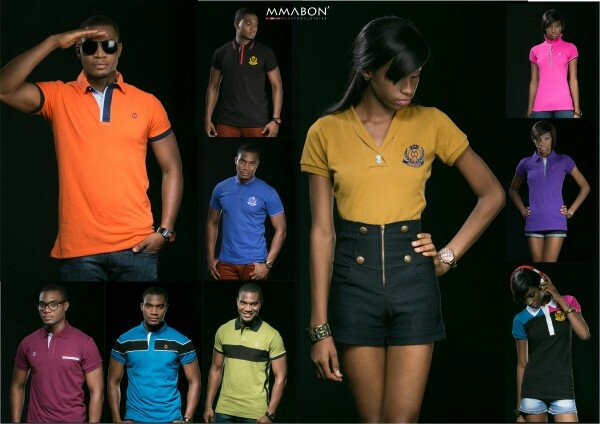 Nigerian fashion brand Mmabon is launching a mobile app for all devices, enabling customers to buy its products much easier over the internet.
Mmabon was recently selected by investment community VC4Africa to be part of its September Cohort, to benefit from three months of business development support and introductions to VC4Africa's investor network.
Speaking to HumanIPO Mmabon founder, Elizabeth Idem-Ido, said mobile applications were the future of e-commerce and until now she had been conducting her business using BlackBerry and Facebook Messenger.
The entrepreneur said as internet access in Nigeria improves, online advertising becomes more accessible and effective, especially for her target demographic – 16 to 34-year-olds – of which eight million are found on Facebook in the West African country.
"Nigerian youths are now more willing to buy products over the internet unlike five years ago with the likes of konga.com and jumia.com revolutionising the online retail scene in Nigeria," said Idem-Ido, who is also a trained lawyer.
"We have also sold products off our Ecwid store on our Facebook page for instance. We are working on a fully functional ecommerce website that should be up in October," she said.
Idem-Ido believes online marketing has greatly increased her customer base over the past two years as it allows her to reach a wider audience at a lesser cost.
"As a business, we have not physically met with 80 per cent of our current customers. Orders have been achieved from referrals, Blackberry Messenger Contacts and our official Facebook page," said Idem-Ido.
"Online marketing improves our visibility without owning a prime location store and reminds, assures our already existing customers on why we are their preferred brand."
Idem-Ido, who also designs her clothes, said they will keep casting the marketing net wider to access the 56 million internet users in Nigeria.
Idem-Ido's company started as a part time T-shirt printing hobby in her living room for her friends, who in turn told others.
Custom orders soon spiraled from ordering custom prints on plain stock T-shirts to ordering custom produced T-shirts. Although she never planned that direction she took up the challenge and explored fabrics in the local market, Cairo, Dubai, Turkey and most recently Bangladesh.
Having overcome challenges such as incompetent artisans, high production costs, lack of funding, poor quality fabrics, erratic and expensive custom duties, Mmabon is presently involved in the custom production of all styles of T-shirts for individuals, family events, corporate and small businesses.
Mmabon recently won the bid to be Official Merchandiser for the Calabar Festival 2013 – 2015, the biggest street carnival party in West Africa.
The 32 day event hosted in Calabar, Cross River State, Nigeria, attracts more than one million people.
"We are very excited about the project because we will achieve one of our brand marketing goals of aligning with an international event," said Idem-Ido of their immediate plans.
"We are expected to independently produce and market branded merchandise ranging from T-shirts to several other souvenir products for the event. We look forward to the brand visibility that the event will afford us."