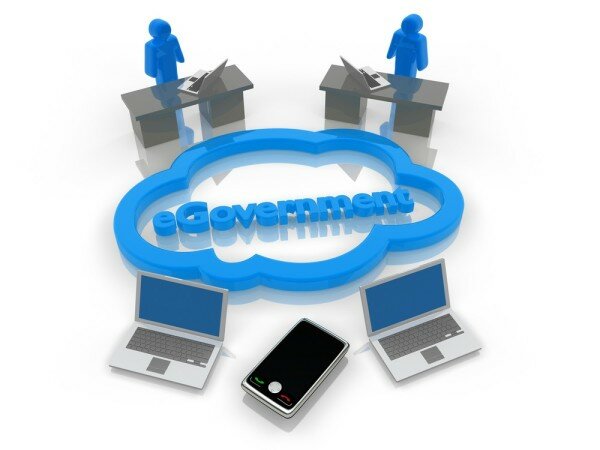 Seun Onigbinde is the team leader of BudgIT, a CcHUB-incubated startup focused on making the Nigerian budget simpler and more easily accessible to all Nigerians.
Speaking to HumanIPO, Onigbinde discussed how the project started at CcHUB is trying to become profitable and not totally dependent on donations from donors.
HumanIPO: Let's talk about BudgIT's history, how did it start?
Onigbinde: The lack of transparency and accessibility to the Nigerian citizen on the budget led to the emergence of a creative startup named BudgIT.
BudgIT, initially conceptualised and developed in Nigeria's foremost technology hub, Co-Creation Hub (CcHUB), has a core goal of making the Nigerian budget simpler and accessible for the average citizen.
The availability of budgets in non-readable pdf formats via the government website provided an initial opportunity for BudgIT to stretch forward its innovative idea by simplifying the budgets using infographics and interactive applications.
BudgIT, with over four million web views and over 152,000 unique users believes that active participation in government finance is key to a functional society.
Citizens, in a clear, timely and transparent manner, need to know how government revenues are expended in delivery of public infrastructure, meeting debt obligations or funding the recurrent component of the budget.
BudgIT's goal of innovation is to make public data a social object for every Nigerian and build an extensive network of active citizens that demand institutional change.
You are an electrical engineer, where is the nexus with BudgIT's focus?
I am a graduate of Electrical/Electronics Engineering from the University of Agriculture, Abeokuta, but I have previously worked in First Bank Nigeria Plc and Access Bank Plc.
Being a concerned individual who values the treasure chest of the Nigerian economy, chiefly huge hydrocarbon reserves, fertile arable space and large pool of human resources, the rising level of poverty within the country is also worrisome to me.
I believe that offering my ideas to the Nigerian public space would grant me fulfillment as an individual who believes in a just, transparent and fair society where the commons of the society is managed in a prudent and transparent manner and the right of every citizen to have equal access of information is respected.
So BudgIT is the entire expression of my frustration about the Nigerian society that has failed to elevate the debate based on facts and empirical data.
How strong is BudgIT's efforts at making data more accessible to Nigerians?
BudgIT's website has been visited by over 112,000 unique visitors and our platform has also responded to over 4,000 data requests. Our recent plan is to reach out to the grassroots using bespoke communication tools such as radio, SMS and print documents.
We have started this approach using Ekiti State as our pilot project. Working with other civic minded organisations, BudgIT distributed over 10,000 copies of simplified budget documents to citizens in Ekiti.
Citizens, including grassroots leaders and traditional leaders, were shocked to see huge budget allocations for their communities.
The majority of your funding comes from some donors, who may not last forever. To ensure BudgIT is not threatened, is there a business model for self-sustenance?
Eighty-five per cent of our revenues come from grants and we are planning to diversify considering that grant cycles might not follow our strategy.
So we now have a rising share of revenues coming from infographics development and consulting.
With our grants ending last month, we have entirely lived on revenues from creative designs. It's a social enterprise so I am juggling two balls of impact and profit in quick pulses.
I feel social entrepreneurship is the way of solving core societal problems which might not be sustainable through charity and will provide not direct profit to the capitalists. We have to keep striking a balance in terms of impact and profitability. That's an unending goal.
Tell me about CChub and how you got on board.
I remembered someone told me that Bosun (Tijani) and Femi (Longe) are starting out an innovative idea in Lagos called Co-Creation Hub.
I participated in two hackathons in Co-Creation Hub and I submitted my idea in the second hackathon titled "Tech-in-Governance".
Co-Creation Hub has grown immensely and it is leading a new establishment that believes that applying social capital to innovation is key to an improved society.
It will be nearly impossible to talk about BudgIT without the mentorship, support and funding of Co-Creation Hub. So if we can replicate more of this approach and co-working space across the country, we can make our young people apply creative approaches to the Nigerian challenges.