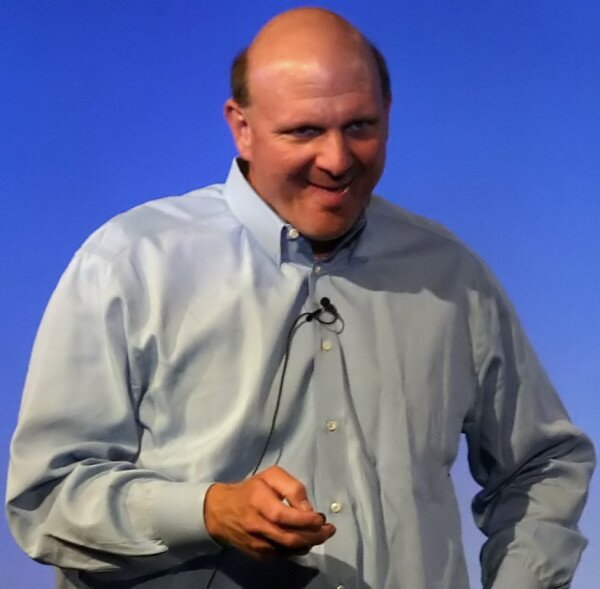 Steve Ballmer (former) CEO at Microsoft. Image courtesy of CC commons by gamescorer.
Steve Ballmer, outgoing chief executive officer (CEO) at Microsoft, made his final speech yesterday (Thursday), confirming his faith in the company.
HumanIPO reported last month on Ballmer's plans to resign after almost three decades leading Microsoft.
At an employee-only event held in the Seattle KeyArena, Ballmer bid farewell to the company.
"We have unbelievable potential in front of us, we have an unbelievable destiny," he said, as reported by Reuters.
Comparing the company to competitors, Ballmer said Apple is aiming to be "fashionable", Amazon is wanting to be "cheap" and Google stands for "knowing more", but Microsoft is about "doing more".
Last week, he addressed Wall Street analysts, speaking on Microsoft's vision.
He believes Microsoft is "writing" the future.
"I believe in you, I believe in the mission. We've been a great company for years. We will be a great company for many more years," Ballmer told employees.