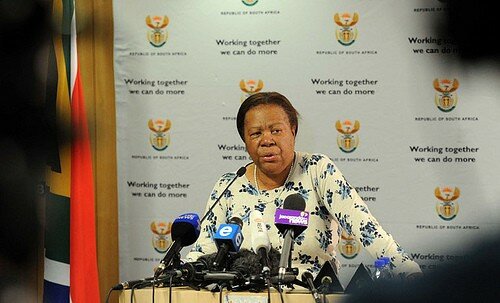 Naledi Pandor (CC image courtesy of GovernmentZA on Flickr)
The rollout of South Africa's new smart ID cards will cost approximately ZAR5.34 billion (US$530 million), according to home affairs minister Naledi Pandor.
In an answer to a parliamentary question posed by Inkatha Freedom Party member of parliament (MP) Narend Singh, Pandor said this figure was based on the 38.2 million IDs registered in the National Population Register as of May 21.
The smart ID cards were launched in South Africa on Mandela Day (July 18) this year, with the first batch issued to prominent South Africans such as Desmond Tutu and Winnie Madikizela-Mandela.
The issuance dates of the cards to the South African public is still to be announced, with citizens expected to pay the current fee of ZAR140 (US$14) for replacement, and the fee waived for first-time applicants.
Pandor said her department was in talks with the National Treasury over exempting citizens with low income or receiving social grants from the fee.
South African president Jacob Zuma has urged citizens to embrace the new smart IDs, saying the model will transform security systems in the country.
Pandor has previously said the new system is designed to curb fraud and increase confidence in the country around the world in terms of globalisation.