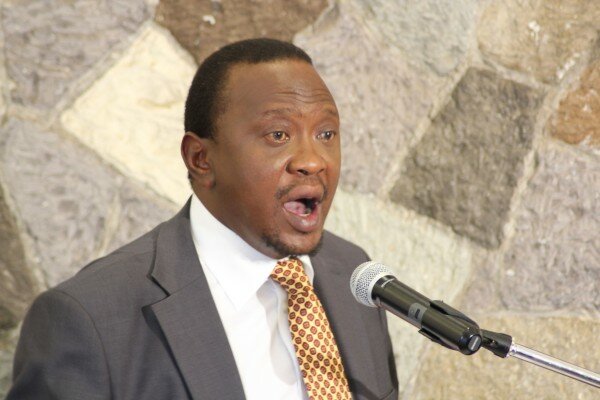 President Uhuru Kenyatta. CC image courtesy of Uhuru Kenyatta, on Flickr.
Kenya's President Uhuru Kenyatta has challenged the management of public institutions to actively play a role in the country's transformational agenda by deftly managing challenges and exploiting opportunities.
Presiding over the signing of performance contracts for cabinet secretaries on Thursday, Kenyatta said one way of achieving the objectives of performance contracts for ministries was through Huduma Centres, which will bring together routine government services under one roof close to citizens.
"These one-stop shops will improve access and effectiveness of government services as well as promote accountability and customer satisfaction," Kenyatta said.
Huduma is a service that leverages highly on technological innovative tools to enable citizens to amplify their voices in the demand for services directly to authorities and service providers.
The goal of the strategy is to contribute to the improvement of service delivery by providing simple technology and media-based tools and channels to amplify citizens' concerns, displeasure, complaints or suggestions as a means of holding duty bearers accountable.
The service also allows for government services which include birth certificates, national identity cards, passports, registration of business names, application for marriage certificates, drivers licences and police abstracts.
The Huduma Kenya initiative coordinated by the Ministry of Devolution and Planning is in line with the Kenyan Constitution that has introduced a devolved system of government where public services are being reorganised and integrated to ensure national government services are available and accessible to citizens in each of the 47 counties.
HumanIPO reported in August the second phase of the service was being rolled out.
Anne Waiguru, devolution cabinet secretary, said the centres will be fully equipped with state-of-the-art technology that will enable them to disperse and collect information efficiently.
The event, which was also the official launch of the Second Medium Term Plan, saw the president say his government will intensify the application of ICT, science and research to bolster efficiency in government and the private sector.