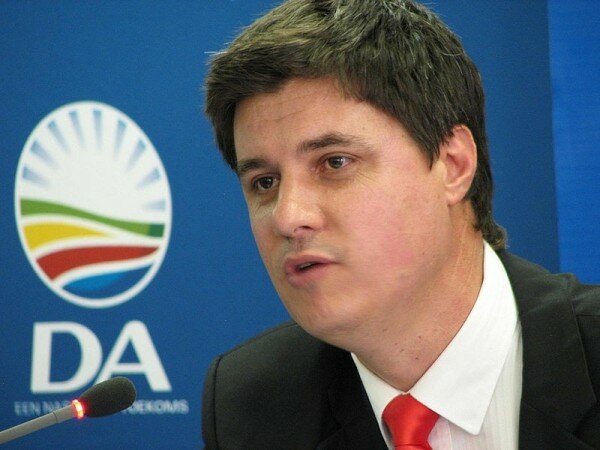 Ian Ollis. Image courtesy of the DA.
Dipuo Peters is out of touch with reality, said Ian Ollis, shadow minister of transport for the Democratic Alliance (DA), regarding Peters' comments on the readiness to implement e-tolling on Gauteng's highways.
Ollis referred to Peters' comments during an interview on SAfm's AM Live, where she said: "It is a few people who have spoken out and have gone to court, but the majority of South Africans are law abiding citizens who want world class roads…" and "I don't know whether we can say it (e-tolling) is unpopular with motorists…" and further encouraged South Africans to e-tag.
Ollis then referred to the South African National Roads Agency Limited's (SANRAL's) e-toll contract documents, which reportedly indicate the opposition to e-tolling increased from 39 per cent to 48 per cent between April and June 2009.
"Despite this, minister Peters, president Jacob Zuma and SANRAL are forging ahead with e-tolls… We cannot and will not support e-tolling as it will be disastrous to the economy and people of Gauteng," said Ollis.
He again reiterated the DA's vow to fight against e-tolling or open road tolling as a means of funding road upgrades and maintenance in the province.
According to a report by the South African Broadcasting Corporation (SABC), the government is intending to publish the proposed tariffs for e-tolling in Gauteng next week, with the aim of implementing the tariffs by the end of next month.
Dipuo Peters said once the tariffs are advertised, a 30 days timeframe will be instituted for public comment.