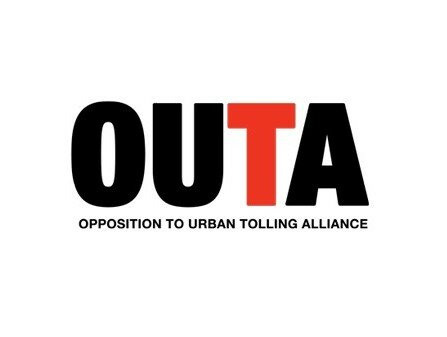 The Opposition to Urban Tolling Alliance (OUTA) has emphasised it was not responsible for billboards on the N1 and N3 highways in Johannesburg mocking the African National Congress (ANC) over e-tolling.
HumanIPO reported on the billboards earlier today, which state: "e-tolls. Proudly brought to you by the ANC". The governing party confirmed it was not behind the billboards.
Wayne Duvenage, chairperson of OUTA, denied his group was responsible.
"OUTA does not have funds to pay for such advertising and it is not for OUTA to enter into the political arena," said Duvenage. "It does however bring a thought provoking angle to a highly emotive matter of which there is no doubt that e-tolling is and will remain a political issue.
"During the court hearings, the matter of OUTA's case as seeking the 'courts to usurp the executive powers of an elected government' has been mentioned on several occasions. We now have an election looming and e-tolling is a matter that was forced through the parliamentary process by one political party only, being the ANC."
According to Duvenage, every other political party involved voted against president Jacob Zuma signing the Transport and Related Matters Amendment Bill.
"So I guess the billboards are relatively factual, although, personally speaking, I'm not so sure the ANC are proud of what they are doing here and think a more apt line would be: 'forcibly brought to you by the ANC," said Duvenage.