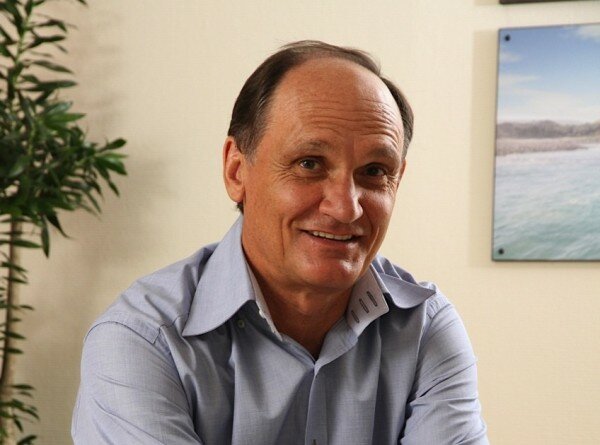 Alan Knott-Craig Sr, executive board member and former CEO of Cell C.
South Africa's third mobile network operator Cell C has lodged an official complaint against leading operators MTN and Vodacom for anti-competitive behaviour.
Alan Knott-Craig Sr, chief executive officer (CEO) of Cell C, believes the bigger players' tactic of charging considerably more for off-net calls than on-net calls is a deliberate attempt to stifle competition growth.
"This amounts to discriminatory pricing and is without doubt anti-competitive when adopted by dominant operators," said Knott-Craig in a statement, announcing Cell C's submission to the Competition Commission.
"Customers that call off-net are being penalised often without them realising it. With number portability, customers don't always know if they are calling on- or off-net anymore, so they don't actually know what rate they are paying."
The Cell C chief has long campaigned for what he believes should be a more level playing field for all networks and pointed to a recent example in France, where the competition authorities fined Orange France and SFR EUR183.1 million (US$248.3 million) for anti-competitive behaviour and in particular "discriminatory on-net pricing".
The Nigerian Communications Commission (NCC) called on MTN Nigeria to introduce flat rates for on- and off-net earlier this year, while in Papua New Guinea regulators have stopped operators from implementing different on- and off-net tariffs.
HumanIPO reported earlier this week Knott-Craig had welcomed the Independent Communications Authority of South Africa's (ICASA) reduction in mobile termination rates (MTRs), but Vodacom has already hit back saying the reduction is too great.
Speaking at the MyBroadband Conference 2013 this morning, Knott-Craig emphasised Cell C's desire to grow their market share.
He said: "We want to grow our market share with 25 per cent. So then we can grow as a sustainable competitor."