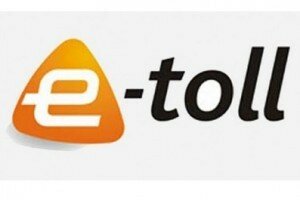 South Africa's Supreme Court of Appeal (SCA) has dismissed an appeal made by the Opposition to Urban Tolling Alliance (OUTA) challenging the South African National Roads Agency Limited's (SANRAL) implementation of e-tolling on Gauteng's freeways.
Fritz Brand, the judge involved with today's case, said the appeal was refused, but no order was made pertaining to the costs.
Brand said the order, which was granted by the Pretoria High Court and directed those who appealed to cover the costs of the respondents, was replaced with an order stipulating there will be no order for costs.
A ruling by the High Court last year gave e-tolling the green light due to the Gauteng Freeway Improvement Project (GFIP) being instituted lawfully.
HumanIPO reported in January on the South African North Gauteng High Court granting OUTA permission to continue its legal battle against the e-tolling of the province's freeways.
President Jacob Zuma signed the controversial Transport Laws and Related Matters Amendment Bill into law, the announcement of which took place at the same time as OUTA's SCA challenge.
"OUTA are disappointed at the outcome on the merits but pleased with the SCA's decision on the costs order. OUTA and its legal representatives are studying the judgement…" said Wayne Duvenage, chairperson of OUTA.
Duvenage said a press conference is being planned for Thursday morning in which OUTA's full reaction statement will be made.
OUTA is of the opinion e-tolling is both unreasonable and illegal.