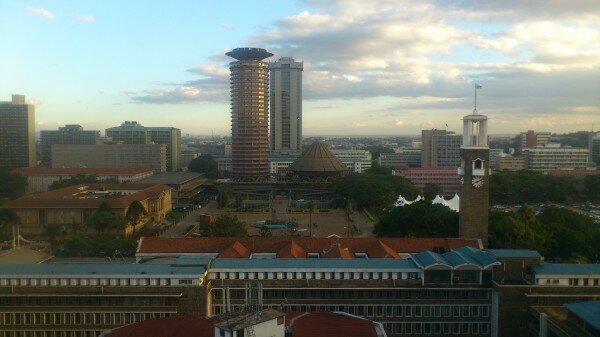 CC image courtesy of Arthur Buliva.
Zapacab, a mobile taxi hailing startup, has launched its first beta phase outside of South Africa in Kenya's capital Nairobi, beginning operations with a fleet of 30 cars.
Zapacab first went live with its mobi-site in Cape Town in April and has since launched in Johannesburg. Around 100 cars currently carry the mobile devices provided by Zapacab across those two cities.
The Nairobi service has now been in beta phase for two weeks, and Duncan Muchangi, the startup's country manager for Kenya, told HumanIPO it began with a partnership with taxi company SwedKen, though the startup is now in the process of collaborating with independent drivers and other companies.
"With increasing competition in the taxi business, companies and drivers are eager to get a competitive edge and increase their client base," said Muchangi. "Customers, on the other hand, love the convenience of ordering a taxi from their mobile phone that Zapacab provides.
"In addition they're very glad with the introduction of a standard priced, high quality service to get around Nairobi."
To use the service, a customer visits the mobi site and enters in their mobile number before 'zapping a cab'.
The nearest drivers to the client receive a notification and the first driver to accept the job is shown a map with the exact location of the customer and mobile number.
The customer is able to track the taxi's progress and distance from their location and will receive an SMS when it is almost there.
"It is exciting to be entering an East African Market with all its new challenges," said Rupert Sully, chief executive officer (CEO) Zapacab. "It is going to be great getting to know a different set of users and how we can provide them with great transport services."
Zapacab has also partnered with HumanIPO to support the launch of its ProChat series tonight, featuring talks from Dr Bitange Ndemo, former principal secretary to Kenya's Ministry of Information and Communications, and Joseph Mucheru, country manager at Google Kenya.
Currently the service works like a regular cab service where customers can only pay the driver in cash, but the startup does plan to implement a card and mobile money system.
HumanIPO reported yesterday how Uber, which has yet to launch on the continent outside of South Africa, is planning to integrate mobile money service M-Pesa into its payment system after it arrives in Kenya and other East African countries.