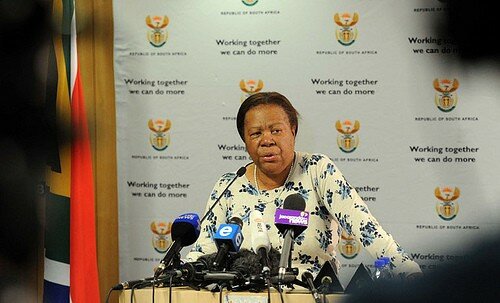 Naledi Pandor (CC image courtesy of GovernmentZA on Flickr)
The new South African smart identification (ID) cards will assist the Department of Home Affairs in solving identity problems in South Africa, according to Naledi Pandor, home affairs minister.
HumanIPO reported last month on the implementation costs of the smart ID card system, which is approximately ZAR5.34 billion (US$530 million). The smart ID cards were launched on Mandela Day (July 18), with the first batch issued to prominent South Africans.
Pandor spoke on the South African Broadcasting Corporation's (SABC's) [email protected], presented by SAfm, saying all South Africans will be given equal access to the system.
"People have been treated differently, rural based citizens do not always easily get ID documents, now we will be using this modern technology system throughout the country and they will have the opportunity to acquire common citizenship which is enjoyed by all South Africans," said Pandor.
The initial roll-out period for the issuing of the smart ID cards was expected to be four years, but Pandor said this time frame is impossible to provide everyone with the new ID service.
However, South Africans will be able to obtain their smart ID cards in 27 regional offices throughout the country and three of these offices will be opened this week.
"Two of the offices are in Gauteng and one in Cape Town," said Pandor.
Mkuseli Apleni, the director of the Department of Home Affairs, believes the new system will be more efficient than the green bar-coded ID books due to the biometric technology used in the card.