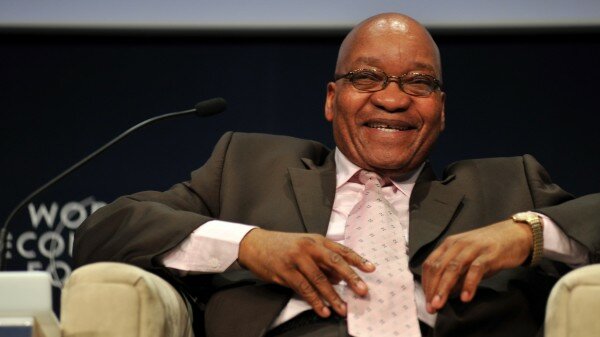 President Jacob Zuma. CC image courtesy of the World Economic Forum.
The South African National Roads Agency Limited (SANRAL) has welcomed comments made by President Jacob Zuma that e-tolling is a world-class standard.
Speaking at the African National Congress (ANC) manifesto forum at Wits University last night, Zuma said: "We can't think like Africans in Africa. It's not some national road in Malawi."
Zuma made the remark when asked about the logic of e-tolling in Gauteng, a system which will soon be implemented.
According to Zuma, the "world-class" e-tolling system is the only means of funding road upgrades and alternatives to the controversial system are not an option.
"It is not fair to make the whole of South Africa pay for Gauteng's road use by taxing everyone's petrol more or put burden on the already strained fiscus," the Mail and Guardian (M&G) quoted Zuma as saying.
Zuma criticised the legal challenges surrounding e-tolling and accused some South Africans of not abiding by legal judgements.
According to a report by Eye Witness News (EWN), SANRAL has welcomed Zuma's stance on e-tolling and his call for for motorists to purchase e-tags.
SANRAL believes Zuma's support will further assist its campaign in appealing to Gauteng motorists to register with the roads agency for their e-tags.