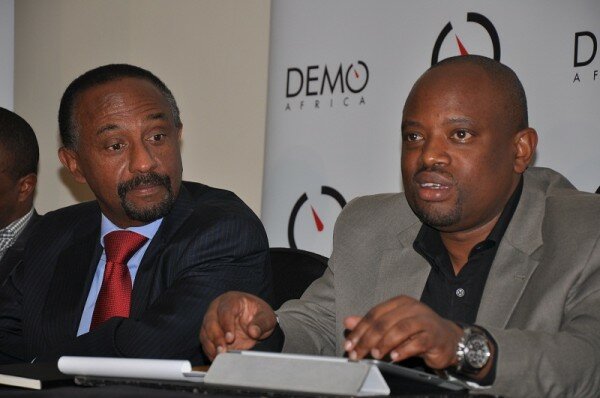 Harry Hare, executive director, DEMO Africa (right)
This year's DEMO Africa commences in Nairobi, Kenya, on Thursday this week, bringing together investors and innovators from across Africa, with tech startups pitching for funding and technical support.
Billed as the continent's premier launchpad for emerging technologies and trends, the two-day conference has attracted venture capitalists, angel investors, investment fund managers, tech buyers, entrepreneurs and innovation supporters from various parts of the world.
"We believe that the innovative and creative ideas being launched will transform the technology landscape in Africa," said Harry Hare, DEMO Africa executive producer.
A total of 40 startups hailing from seven different African countries and two invitational startups from the Netherlands and Russia will be launched at the event, covering health, education, agriculture, trade, communication and transport.
The conference consists of Sage Presentations from industry figures and Fireside Chats to provide startups with valuable tips to sustain their products and careers as well as a host of prolific speakers representing global technology giants.
This year's DEMO has attracted sponsors such as Nokia, Microsoft, Intel, Everlytic, Nation Media Group and Africa Development Bank.
"We believe passionately that local developers and entrepreneurs are best equipped to solve local challenges and that their success breeds further success in the society through job opportunities, improved capacities and a change of mindset," said Jussi Hinkkanen, vice president of corporate relations at Nokia Middle East and Africa.
Agatha Gikunda, Intel Software Services group lead for East Africa, pledged to increase collaborations with tech hubs, independent software vendors and universities in order to build a foundation for robust solutions and industry innovation.
"Intel is committed to continuously enhance local innovation by supporting local tech startups to reach their full potential. We are looking forward to seeing the latest in Africa's innovation at Demo Africa this year and are very excited about the growing developer engagement across the continent," said Gikunda.