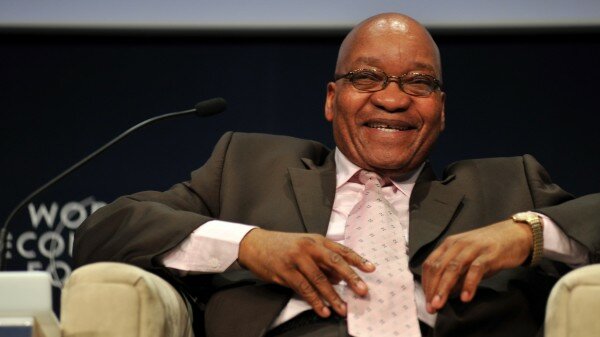 President Jacob Zuma. CC image courtesy of the World Economic Forum.
The controversial remarks on Malawi made by South African president Jacob Zuma while addressing questions on e-tolling during the African National Congress' (ANC) manifesto forum last week will not damage relations between the two countries.
HumanIPO reported last week on Zuma's comments. He was asked about the logic behind the e-tolling of Gauteng's freeways. In his response, Zuma said: "We can't think like Africans in Africa" and "We are in Johannesburg, this is Johannesburg. It's not some national road in Malawi".
Malawi's government then responded to this by summoning Cassandra Makone, South African high commissioner, to explain Zuma's comments.
According to a report by the Mail and Guardian (M&G), Zuma's disparaging remarks will not harm relations between South Africa and Malawi.
Makone and Marius Fransman, South Africa's deputy minister of international relations and cooperation, flew to Lilongwe to honour Malawi's request and have since returned home.
The M&G quoted Quent Kalichero, Malawi's foreign affairs spokesperson, as saying Zuma's comments "will definitely not have a negative impact on Malawi-South Africa's bilateral relations".
Mac Maharaj, spokesperson for the presidency, attempted to defend Zuma's remarks by blaming the media for distorting his statement, though he subsequently apologised.
"Let me apologise for that and withdraw it," said Maharaj during an interview with radio station Power FM.