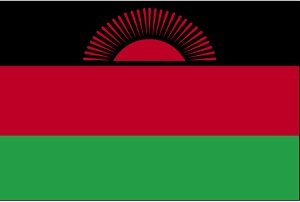 CC image courtesy of the US CIA.
The Malawian government has summoned South African high commissioner Cassandra Makone to explain president Jacob Zuma's comment pertaining to Malawi's roads during a speech on e-tolling at the African National Congress (ANC) manifesto forum earlier this week.
HumanIPO reported on Zuma's speech at the forum on Tuesday, in which he said: "This is Johannesburg… We can't think like Africans in Africa. Its not some national road in Malawi…" and extended this comment to Pietermaritzburg and Rustenburg in South Africa, among others.
Zuma made this remark in response to a question regarding the logic of the e-tolling of Gauteng's freeways as a means to fund the Gauteng Freeway Improvement Project (GFIP).
Now Malawi wants answers, and according to a report by the Mail and Guardian (M&G) Quent Kalichero, foreign affairs minister in Malawi, summoned Makone to discuss the issue.
Zuma's statement when attempting to justify the controversial e-tolling system and discussing South Africa's road infrastructure has been seen as a suggestion that Malawi is backward.
Mac Maharaj, the spokesperson for the presidency, initially defended Zuma's statement and blamed the media for reporting on it out of context.
However, he subsequently apologised for Zuma's remarks during an interview on Gauteng-based radio station Power FM.
"Let me apologise for that and withdraw it," Maharaj told Power FM.
Maharaj reportedly apologised for this statement after he took a number of phone calls from angry Malawians.