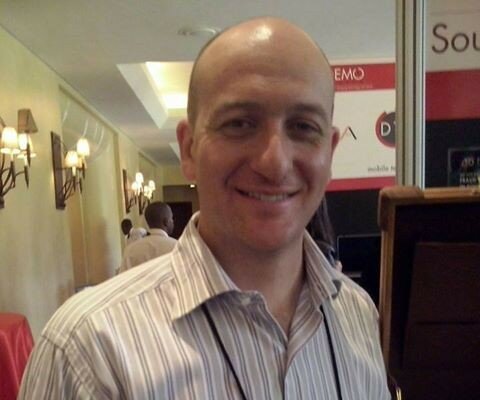 FraudCracker founder Garvin Symanowitz exhibits at DEMOAfrica conference in Nairobi
South African startup FraudCracker is aiming to combat fraud with its online technology solution to tackle the large amount of money lost every year through internal fraud and international fraud rings.
Statistics show that on average companies lose seven per cent of their annual turnover to fraud.
FraudCracker, founded by Garvin Symanowitz, pitched as part of the Enterprise category at DEMO Africa in Nairobi last week, and is owned by FeedbackRocket, which enables conversation between employees and managers in a safe and anonymous environment.
The product helps companies identify and combat fraud while keeping whistleblowers secure.
Symanowitz told HumanIPO the product has proved more effective and cost efficient than traditional anti-fraud hotlines that leave whistleblowers exposed, thus discouraging the reporting of suspicious or blatant criminal behaviour.
"Whistleblowers, through our product, can be assured of a safe and discrete platform to report ongoing vices in the company to an authority figure while remaining anonymous," Symanowitz said.
The platform, which uses email as its medium of conversation, allows honest employees to use nicknames while reporting vices in the organisation, while at the same time uploading crucial evidence.
In doing this, Symanowitz said the witnesses can be assured of no victimisation while breaking the bureaucracy associated with making such claims by going through seniors, some of whom cannot be trusted, by talking direct to senior officials.
He added the platform also allows the company to provide cash incentives for whistleblowers reducing fraud in organisations.
Symanowitz said the startup is targeting non-corporate identities such as non-governmental organisations and governments bidding to fight crimes such as tax evasion, child abuse, corruption and bullying in schools.
"African countries are not known to have systems that check on governance, the solution will thus go a long way especially on the fight on corruption," Symanowitz said.
The startup is currently looking for a US$600,000 investment. Symanowitz said companies who take up the system pay a fixed monthly fee.