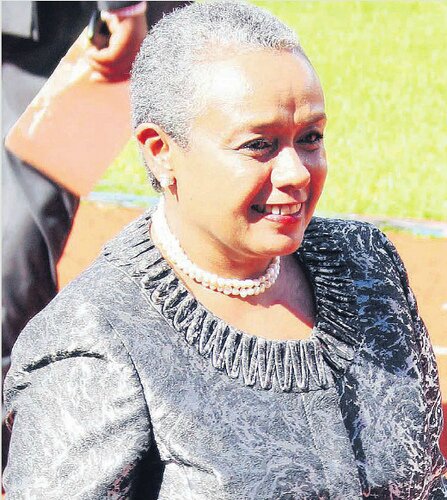 Kenya's First Lady, Margaret Kenyatta, has signed up to Twitter, joining her husband Uhuru Kenyatta, who has more than 300,000 followers on the social network.
The First Lady can be found at the @OFL_KE handle, unlike the previously unverified @M_Kenyatta account, which has more than 40,000 followers but has seemingly not been active since late September.
By the time of publishing her account had more than 700 followers.
The announcement was made today (Thursday) by President Kenyatta's strategic digital communications unit team.
First Lady Margaret Kenyatta joins twitter as @OFL_KE #DigitalPresidency

— PSCU Kenya Digital (@PSCU_Digital) October 31, 2013
The Ministry of Interior and Co-ordination of National Government also welcomed the first lady to social media.
Welcome the First Lady Margaret Kenyatta on twitter as @OFL_KE #DigitalPresidency

— InteriorCNG Ministry (@InteriorKE) October 31, 2013
The First Lady has begun tweeting about her time in Rwanda, where she is accompanying her husband to the Transform Africa 2013 summit.
HumanIPO reported yesterday (Wednesday) that the Presidential Strategic Digital Communications Unit had launched a website allowing Kenyans to report incidents of corruption incidences directly to the Head of State.