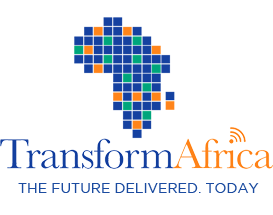 The Transform Africa Summit 2013, held in Kigali, Rwanda, has honoured five young ICT entrepreneurs for developing socially transforming IT solutions who were picked from more than 500 young African ICT enthusiasts.
Athgo International, a firm dedicated to empowering youth in ICT around the world, was behind the awards ceremony which picked one startup from Rwanda, two from Kenya, one from Ghana and one from South Africa, reports the New Times.
Hehe Ltd, a Rwandan startup developed by Clarisse Iribagiza and builds mobile apps and software solutions to aid access to information, emerged in first place and received US$7,500 for a cash price.
The summit, which finished today, hosted seven heads of state and more than 1,500 delegates who came together with the agenda of pushing for a major ICT revolution across the continent.
It also urged young people to pursue their dreams and work hard to help the continent through in the ICT sector.
Amiri Mugarura, chief technology officer of Hehe Ltd, said the company was set up with a vision to help transform Rwanda and Africa into an information society by increasing access to vital information.
Kenyan firms scooped second and third place. Mobicraft Solutions, a faith-based SMS service, and Fishmate Ltd, linking farmers to their customers, received US$5,000 and US$3,000 respectively followed by South Africa's Powerbox, a phone charging innovation startup and Ghana's Mnotify Ltd, which received US$2,000 cash each.
President Paul Kagame, guest of honour at the awards, said: "Success is not something that comes overnight. True success requires a lot of hard work, a lot of learning and dedication. You must put all your energy, mind and spirit into what you are doing in order to become successful."