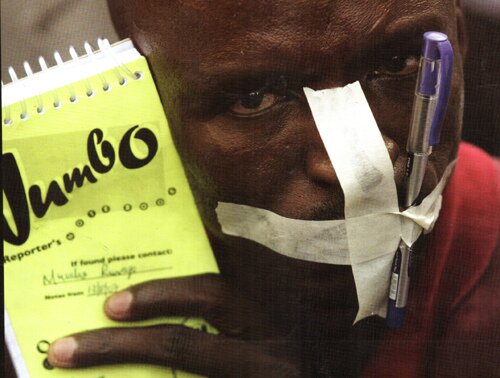 CC image courtesy of reality blog on Flickr
Members of Kenya's National Assembly have passed the bill that, if assented to by the President Uhuru Kenyatta, will see journalists and media houses paying large fines for violating the Journalism Code of Conduct.
Lawmakers passed the new media bill that creates a government tribunal with the power to impose heavy fines on journalists found violating a government-authored code of media conduct.
The MP's voted to create the Communications and Multimedia Appeals Tribunal which will, among other things, be in charge of imposing fines and recommending the suspension or removal of journalists from practicing.
The bill includes fines of more than KSh1 million (US$11,700) for individual reporters and penalties of up to KSh20 million (US$234,000) for their corporate employers found violating tribunal standards.
The MPs also introduced a cap on how media houses will make their money, as they put a limit on foreign advertising in local media.
The lawmakers said media houses will have 18 months to terminate advertising contracts from foreign firms to meet the prescribed quota.
The legislators also said half of what will be aired on televisions during the day will be local content.
While making his contributions to the bill, Nicholas Gumbo, MP for Rarieda, said: "A broadcaster licensed to distribute Radio and TV programme services shall make sure that 45 per cent of programmes and advertisements broadcast on TV and radio on any given day comprise local content."
The bill was passed with just 60 MPs (17 per cent) present in the chambers of the National Assembly.
HumanIPO reported last week that two investigative journalists were issued with arrest warrants following their documentary that used leaked CCTV footage of the Westgate Mall seige, saying their reports bordered on hate speech.