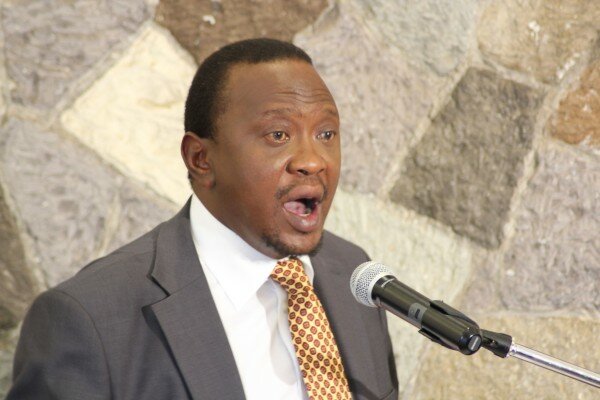 President Uhuru Kenyatta. CC image courtesy of Uhuru Kenyatta, on Flickr.
Kenyan President Uhuru Kenyatta has told the media not to panic following parliament passing the Kenya Information and Communication Bill (2013).
HumanIPO reported last week the law, which includes larger fines for journalists and media companies for non-compliance and quotas for content and foreign advertising, had been passed, but speaking in Kajiado County, Kenyatta said parliament had no intention of gagging the media.
"I shall look at the Bill once it is forwarded to me with a view to identifying and addressing possible grey areas to ensure the new media law conforms to the constitution,'' Kenyatta said.
However, Kenyatta advised journalists that freedom and responsibility go hand in hand and said a free media should exercise professionalism, balance, fairness and decorum in news coverage.
Aden Duale, house majority leader, said he will invite media practitioners this week to a meeting with the Parliamentary Committee on Communication to iron out any issues.
"We have no intention of gagging the media as this will be an affront to the freedom of expression which we all champion," said Duale.
Fred Matiangi, cabinet secretary for ICT, said there is still room for dialogue.
He will meet with Attorney General Githu Muigai and the chairman of the Commission for the Implementation of the Constitution, Charles Nyachae, to look into grievances being raised in the Bill.
"The powers of the legislative arm of government are unfettered; you cannot control Parliament on how they deal with legislation," he said. "Now that Parliament has passed the legislation, we need to ask if the room for dialogue is closed – I don't think it is."