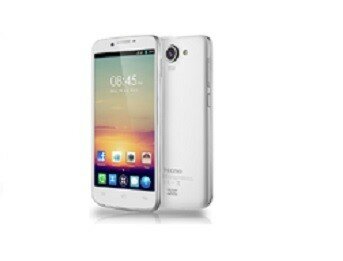 Tecno Mobile will be preloading its new devices with BlackBerry Messenger (BBM), aimed at enhancing brand feasibility for both companies.
"This collaboration is a unique one that will enhance the brand feasibility of both Tecno and BlackBerry," said Arif Chowdhury, vice president of the Tecno Group.
"Based on this arrangement, customers who buy Tecno phones will find the BBM application already preloaded and this available in 20 countries. For those customers already using Tecno phones, it will be possible to download the application through the Google Play Store."
BlackBerry launched its popular BBM service for iOS and Android platforms at the end of last month and HumanIPO reported it had been downloaded more than 20 million times within a week.
Chowdhury said customers of both companies would also benefit from the partnership.
"We are very proud of this collaboration. It is our objectives not only for Nigerians and indeed Africa as a whole to acquire smartphones and enjoy a smart life but also to be able to use the phone to its maximum benefit and that is why we collaborated with BlackBerry to preload BBM on all TECNO Smartphones."
Andrew Bocking, vice president for BBM at BlackBerry, said: "BBM is a very engaging messaging service that is simple to use, easy to personalize and has an immediacy that is necessary for mobile communications.
"With many people now using Tecno smartphones, this is absolutely the right time to bring on board BBM application on Tecno phones to allow its numerous customers enjoy the best of interactions with families and loved ones, both companies said in a joint statement."
HumanIPO reported yesterday Canadian company BlackBerry had abandoned its plans to seek a buyout and go private, while its chief executive officer (CEO) Thorsten Heins will step down.