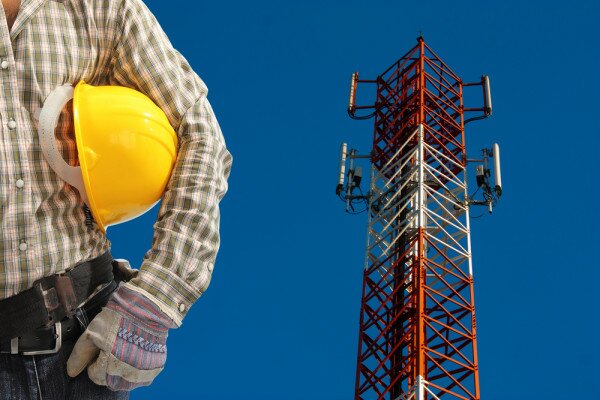 African mobile network operators (MNOs) are shifting from owning telecommunications towers to leasing from tower infrastructure companies, a shift which has large implications on both technology choices and operational costs.
Speaking to HumanIPO, Stuart Little, director of solutions marketing at United States-based mobile services firm Aviat Networks, which operates 11 offices in Africa, said there are many reasons for MNOs moving from the owned tower model to a leased model, but it is mainly due to cost and unlocking value the MNOs built in the site infrastructure.
HumanIPO reported last week African operators are facing large costs and labour hours in managing and securing transmitter sites, and Etisalat in Nigeria may become the latest African MNO to sell its telecommunications towers to a third party.
Little said the tower outsourcing market on the continent is dominated by four major players, namely American Tower Corporation (ATC), IHS Towers, Helios Towers and Eaton Towers.
"Building new sites is extremely capital-intensive. According to research firm BMI, in Nigeria the Association of Licensed Telecommunications Operators of Nigeria (ALTON) estimates that the market needs another 50,000 to 60,000 towers for optimum network coverage across the country," he said.
"With a price tag of up to US$200,000 in some cases, to build a tower in Nigeria, including the cost of obtaining all necessary permits, acquiring land and providing private power supply, the industry is capital-intensive and potentially worth tens of billions of dollars."
While mobile networks grow larger and the pressure to reduce costs increases, Little said operators can monetise their tower infrastructure by selling it to a third party leasing company, then lease space on the tower for their equipment.
Little said tower infrastructure companies can be more efficient in terms of operating the tower sites, while outsourcing is also beneficial to the environment and the general population because consolidating operators onto one tower reduces the proliferation of cell sites where individual MNOs install their own towers.
"In some instances, particularly in Europe, this infrastructure sharing can extend even further, where instead of just sharing the site and tower, operations are also sharing the actual network, including the base stations and backhaul, primarily due to the difficulty in acquiring the and building new cell sites," said Little.
However this network sharing trend requires very close cooperation between competing MNOs, thus it is not a widely adopted model and Little said it remains to be seen whether this model would appeal to MNOs in Africa.
Little believes a future in which MNOs own no towers at all is very plausible.
"In fact this is already a reality in the USA, where major mobile operators like Verizon do not own any (or very few) towers at all. Outsourcing is growing around the world, from tower outsourcing, to Radio Access Network (RAN) sharing, to full network outsourcing," said Little.
He said tower outsourcing is already occurring throughout Africa, with MTN,Vodacom and Airtel actively investigating outsourcing opportunities in various countries, some of which include Rwanda, Tanzania, and Zambia.