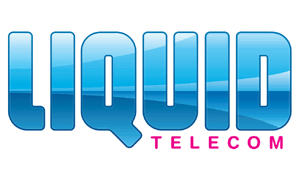 Liquid Telecom Group is replacing its Kenya chief executive officer (CEO), Shahab Meshki, less than two months after the UK firm completed integration of Kenya Data Networks (KDN) and its relaunch as Liquid Telecom Kenya.
Meshki will now be group head of customer account and service management, a newly created position within Liquid Telecom Group.
Ben Roberts will take over from Meshki in an acting capacity as the firm seeks new avenues to turn around its fortunes.
"I'd like to congratulate Shahab on his tireless efforts in positioning of our Kenyan operations for future success, and wish him well in his new group role," Nic Rudnick, Liquid Telecom Group CEO.
"As Liquid Telecom moves from the initial stage of building networks to the key phase of selling our advanced digital services, it's a privilege to have such a rich pool of talent within the group that we're able to recruit senior group positions from within."
Liquid said Meshki successfully completed the transition to the new brand, where he managed to retain the local strategic alliances, winning the trust of new customers and attracting local Kenyan business back to the network.
Liquid Telecom took an 80 per cent stake in KDN in January when it took over Altech Group's East Africa operations in a sale that was driven by a quest for new capital to boost the firm's operations.
The UK firm completed integration of KDN in September, with the company seeking to provide customers with increased capacity, high redundancy, network response time and the lowest latency rates on the continent.
The company in the same month launched the "largest and most sophisticated data centre in East Africa", offering secure space for dedicated hosting, interconnect services, network providers and enterprises in Africa.