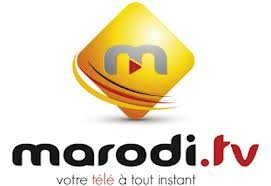 Marodi.tv, an online video platform broadcasting African content, has won the Africa category at this year's VentureOut Challenge, walking away with US$10,000 USD and six months worth of mentorship.
The announcement of the win was made Chisinau, Moldova.
The VentureOut Challenge Prize is organised by Infodev, backed by the World Bank and CRDF, and it is an award for new mobile applications developed in Africa, the Caribbean and Eastern Europe.
"The winner and finalists were selected based on the potential for their application to be scaled up in terms of revenue-generation and geographic reach," said Senegalese startup Marodi.tv, while acknowledging their position and the prize.
Marodi.tv competed against four other African startups from Nigeria, Kenya and South Africa during the final round.
A creation of Serigne Massamba Ndour and Patrick Kengne et Nourou Dina Issaka, Marodi.tv has partnered with producers in Senegal and Cameroon to offer popular TV shows and video content from both countries.
They recently launched their new app for smartphones and tablets. The Marodi.tv app is available on iOS and Android devices and can be downloaded for free at www.marodi.tv/apps.
Marodi.tv is currently looking for investors and partners to help them expand operations in other African countries.