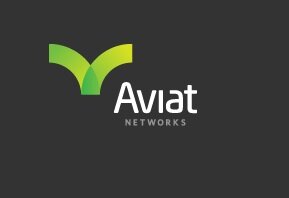 Aviat Networks, the global wireless solutions company, recently announced its deployment of its STR600 ultra-high capacity microwave solution for MTN in Ghana, in line with the operator upgrading its backhaul network in order to achieve full internet protocol (IP) capabilities.
These STR600 radio links will be a critical element of MTN Ghana's backbone network and will support a "resilient, ultra-high" capacity ring network, which will deliver more than 1.8 gigabits per second (Gbps) of data throughput.
This will further enable MTN Ghana with the upgrading of its existing "Aviat Eclipse" backbone network without the need to deploy new indoor trucking radios.
"The STR600 radio is fully compatible with Aviat's currently installed Eclipse platform enabling equipment re-use while providing a significant increase in backbone capacity and minimising upgrade costs," said Aviat Networks in a statement.
This new system includes increased bandwidth efficiency and was designed to make the most of the operator's licensed frequency spectrum with enhanced performance techniques in order to overcome the possibility of transmission problems.
"For many years, we have built our backhaul networks using Aviat's Eclipse hybrid platform, and now we are migrating the entire network to IP. The STR600 enables us to significantly increase our backbone capacity while maintaining compatibility with our Eclipse installed base," said Hendrik Vorster, chief technical officer at MTN Ghana.
According to Stuart Little, director of solutions marketing at Aviat Networks, there is a trend underway in Africa, which is seeing a number of mobile operators decreasing site infrastructure while optimising operations expenditure through the deployment of new "split-mount truck radios."
"Our STR600 solution allows operators to drastically reduce, or eliminate, the need for large site shelters and air conditioning systems. Smaller shelters and less air-conditioning mean lower power needs, smaller generators and dramatically reduced diesel fuel consumption," said Little.
Aviat Network's STR600 technology also simplifies the installation of antennas through the elimination of pressurisation systems and waveguides. It also reduces the size of antennas due the improvement to transmission power, which also reduces the effects of wind causing towers to sway.
"We are also seeing a wave of tower outsourcing across Africa, so smaller antennas directly equate to diminished leasing costs for operators," said Little.