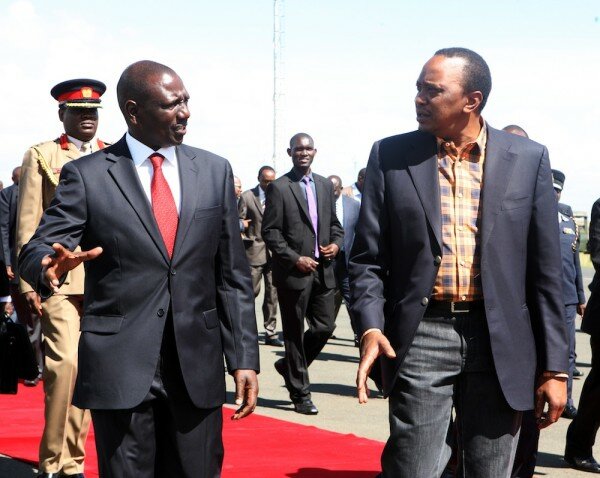 Image courtesy of PSCU
The United Kingdom (UK) is supporting changes to the International Criminal Court (ICC) rules to enable Kenyan president Uhuru Kenyatta and deputy president William Ruto to attend their trials through video link.
Oliver Robbins, the deputy national security adviser to the UK's cabinet office, said the government prefers the use of video link for the president and his deputy throughout the trial.
He said the UK government recognises the constitutional duties the two leaders have and the need to free them from physical presence at The Hague.
Robbins said there was need to allow Kenyatta's and Ruto's lawyers to proceed with the case as they continue with their duties at home.
The UK, a permanent member of the UN Security Council, abstained from voting on Friday with seven other countries during the conference, ultimately leading to denying Kenya the request to defer the ICC cases.
According to Robbins, British diplomats in New York had been instructed to lobby for the best solution, including the use of available technologies such as video links.
HumanIPO reported in June the ICC had dismissed Ruto's request to attend his trial through a video link, though it granted him leave to be absent for some of the proceedings.
The Registry had told the court in April it would cost KSh5 million (US$57,800) to set up a video link facility to hear the cases against Kenyatta and Ruto.
Silvana Arbia, registrar of the ICC, said at the time the court would also incur costs for internet connection set-up and subscription as well as the purchase of videoconferencing systems with external cameras and microphones.
The ICC has also set up large screens in the country to enable members of the public to follow the proceedings.