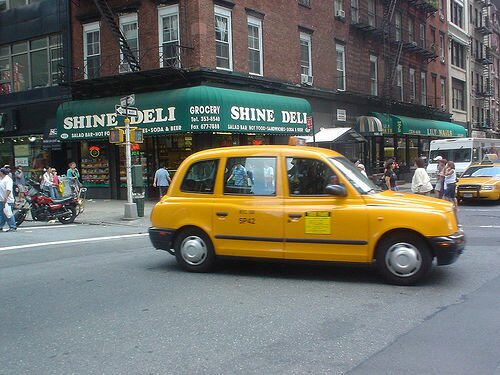 CC Image courtesy of Mark Hurst, on Flickr
Liberian network operator Lonestar Cell MTN has partnered with 10 taxi drivers in the country to begin piloting paying fares with mobile money.
The telecommunications company is planning to make the service available to the public through 100 taxis eventually, reports New Dawn.
The move appears to be the first of its kind in Africa, with taxis offering the service being branded with the mobile money logo to differentiate them.
Laurence Bropleh, chief of corporate affairs at Lonestar Cell MTN, said: "As soon as a passenger notices that the vehicle he or she is travelling in is mobile money branded and wants to pay through mobile money, the transaction should start immediately."
The passenger must simply ask for the driver's number to begin the transaction, while it also means a friend or relative of the passenger could make the payment on their behalf.
HumanIPO has reported previously on taxi apps Zapacab, Snappcab and Uber, which are trying to introduce technical solutions to make calling taxis in Africa easier.
None however have yet to integrate mobile money into their platforms, although Uber told HumanIPO last month it was something they were exploring, while Zapacab is also working on a solution having already launched in Nairobi, Kenya, where mobile money is most prevalent.
"If you forget your transportation and you get into the taxi, this service will come to your rescue since all you will need is your mobile phone, but the car should be branded with mobile money logo," Bropleh said.