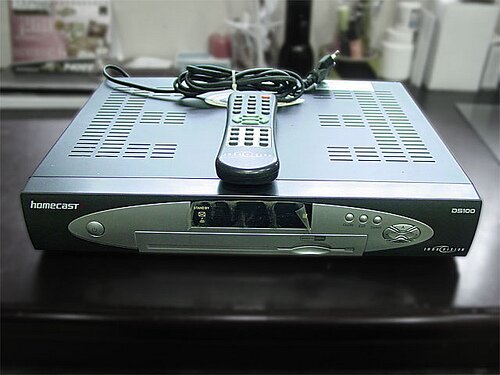 CC image courtesy of D'hendrawan on Flickr
Rwanda migration from analogue to digital signal may be delayed due to the slow uptake of the set-top boxes (STBs) needed to receive the digital transmission.
The Rwanda Utilities Regulatory Agency (RURA) had previously set the analogue switch-off date for the end of 2013, but said that may now be unrealistic.
"We may not see a complete digital switch-over by the end of this year, something must be done to ensure STBs are available before the end of the year otherwise chances of switching off analogue transmission will be slim," said Jean Baptise Mutabazi, head of communication and media regulation at RURA, told the New Times.
He said the agency will only monitor the implementation process and leave the importation and distribution of the digital image converters to the private sector and Rwanda Broadcasting Agency (RBA ).
Innocent Nkururunziza, technical director of RBA, urged Rwandans to buy the available decoders to motivate the vendors to import more.
HumanIPO reported earlier today on potential further delays to Kenya's analogue switch-off in Nairobi next month, with media houses and the Consumer Federation of Kenya (COFEK) complaining of a lack of consultation as well as the lack of households containing STBs.
Cedric Pierre-Louis, the managing director of Rwanda's Tele10/TV, said the institution is contributing towards digital migration transmission in the country, though providing digital content and STBs.
Pierre-Louis said: "The problem is that people are not aware of the migration process and are reluctant to purchase STBs."
The International Telecommunication Union (ITU) set 2015 as the global deadline for switching from analogue to digital broadcast, but so far Mauritius is the only African country to complete the switchover.