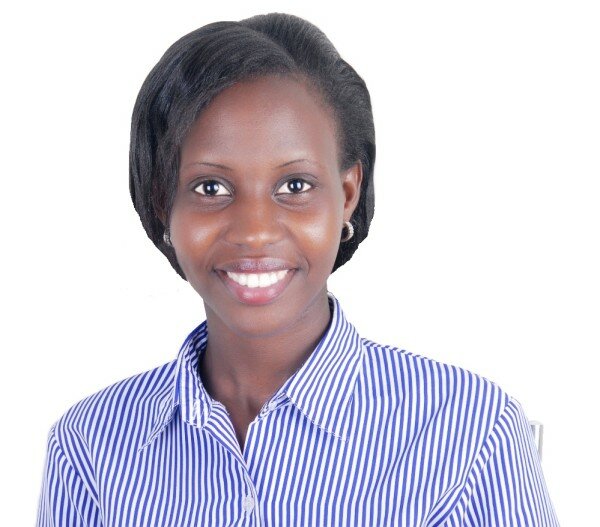 Brenda Katwesigye, founder and team leader at MTambula.
Ugandan mobile platform MTambula is using technologies such as interactive voice response (IVR) and geo-location to allow Ugandans to access information on health services through their phones, looking to counteract the poor access to public services in the country and the lack of internet connections.
HumanIPO reported last week MTambula was one of four African innovations chosen to present their ideas to the International Telecommunication Union's (ITU) Telecom World 2013 with the possibility of winning up to US$10,000, having been selected as one of the businesses most capable of effecting change and achieving success.
The platform seeks to provide information on healthcare facilities and contact details for personnel through smartphones and feature phones, generating local content and making it as accessible as possible.
"Uganda faces a number of challenges and one of them is the difficulty in access to public services especially healthcare facilities," Brenda Katwesigye, founder and team leader at MTambula, told HumanIPO. She put this down to a number of factors, including the lack of convenient access to information on the location of such facilities and contact details of their personnel.
"There is information for Uganda that not even Google can provide and since not everybody has access to the internet, MTambula focuses on drawing these services closer to people by also involving people that have no access to smart phones and computers," Katwesigye said.
MTambula uses interactive voice response (IVR), geo-location and a call centre for people who wish to talk directly to a customer representative, and plans to expand away from healthcare.
"We are looking to build an extensive database with updated information about all kinds of public services, though we shall start off with health services," Katwesigye said. "The system enables anyone with access to a phone to be able to make phone calls and get any assistance they need, or get directly connected with the person in charge of the facility they are looking for."
She said MTambula was in the process of carrying out research with key organisations and ministries, as well as seeking partnerships to provide local content and update old directories, which she hopes will be completed by March next year.
Katwesigye said technology could be crucial in improving the healthcare situation in Uganda, which she said still needed a lot of work outside of Kampala, the country's capital.
"Technology has eased communication. I think that it would be good if people are able to directly contact facilities for all kinds of help without having to go through the hustle of looking through inaccessible directories manually."
She said though MTambula has been designed with specifically Uganda in mind, it does have the potential to scale outside of the country.
"We are looking at extending the service to East Africa and other countries within the next 10 years," she said. "Also, with growth of internet, this is a service that can be modified to suit each community while still remaining accessible to everyone. This is because we are also looking at scaling it up to web and mobile applications as well, both online and offline."
The ITU Young Innovators' Competition, she said, had allowed MTambula to gain visibility and obtain contacts and mentorship.
"We have managed to get in touch with organisations that are ready to help us with our research to update our databases and, for this project, this is a major milestone," she said.
"This award means a lot to us because it has given us two things that are a key component for the success of any enterprise, visibility and credibility. Also, we have secured mentorship with some of the worlds most successful entrepreneurs and so we are learning and growing and we hope that MTambula will soon be a self sustaining venture."