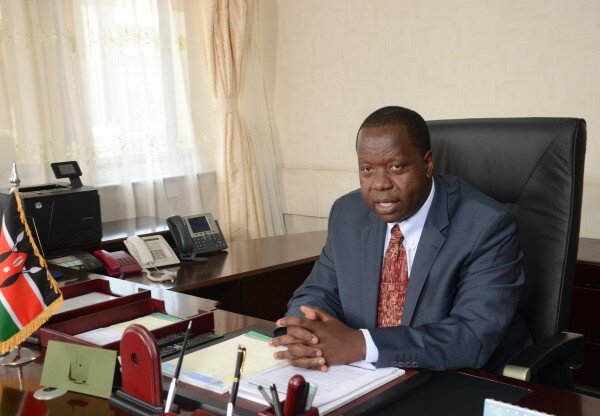 Dr.Fred Matiang'i, Cabinet Secretary, Ministry of Information, Communications and Technology
The Kenya government has reaffirmed its commitment to protect media freedom and the rights of journalists after President Uhuru Kenyatta returned the controversial Kenya Information and Communication Amendment (KICA) Bill 2013 to parliament, according to Fred Matiangi, ICT cabinet secretary.
HumanIPO reported yesterday (Thursday) Kenyatta had rejected the controversial bill, saying many provisions go against the constitutional requirement.
Speaking at media school graduation in Nairobi, Matiangi: "Article 33 and 34 of the freedom of expression emphasises again the fact that we need to have a free media in our environment and that all those who practice in this sector should be allowed to operate freely."
Matiangi added the president's actions to send the bill back to parliament with his recommendations for amendments was "proof enough" that the government upholds media freedom of expression.
Earlier this month, Matiangi said the government has no intention of gagging the media and is ready for dialogue as the media bill then continued to elicit varied reactions.
Kenyatta said on Wednesday the media bill subsections may be viewed as curtailing the independence of the media as guaranteed by the constitution by giving responsibility to remove and appoint board members to the National Assembly and media stakeholders.
Matiangi said the government recognises the role the media plays in keeping its citizens informed and would like to see it realise its full potential.
"Over the years Kenya has experienced a steady growth of the media sector as a whole which has indeed played a key role in national development," he said.
"This development has also consistently kept the public informed, educated and of course grossly updated on emerging local and regional trades."