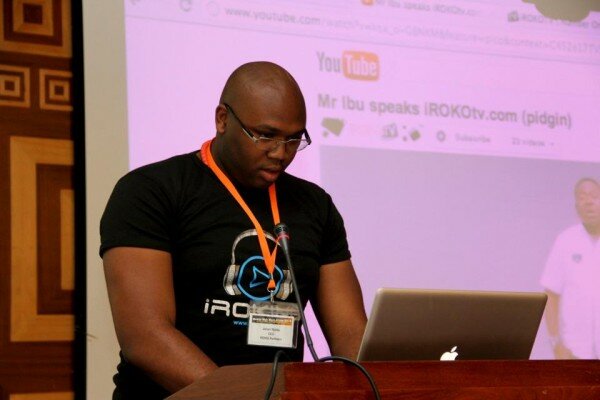 iROKING CEO Jason Njoku
Nigerian digital music platform iROKING has appointed Jason Njoku as its new chief executive officer (CEO), as the company sets its sights on becoming a pan-African music platform.
HumanIPO reported in October iROKING had fired CEO Michael Ugwu, citing "gross misconduct" and alleging Ugwu had launched his own digital music platform while in the company's employment, though Ugwu subsequently released a statement saying iROKING was "winding down" its music services.
Njoku – who is the original founder of iROKING – will return to take up the position at the helm of the company next year, with iROKING planning to achieve monetisation of Nigerian music content and pan-African expansion through partnerships across the continent.
"What we've built with iROKING in its 23 month history is pretty incredible. There's a lot of chat amongst the technorati about the potential of the African online music space – now is the time to put words into action, hence why I'm taking a more hands-on approach to growing iROKING from a solid online Nigerian music distributor into a behemoth of a pan-African music platform," said Njoku.
Njoku will take over all aspects of artist management and music distribution – covering YouTube, iTunes and Amazon distribution – as well as heading up partnerships with overseas platforms such as Mxit and Eskimi.
iROKOtv – sister company of iROKING – yesterday celebrated its second birthday, a venture which Njoku has been concentrating on over the past years.
However, Njoku has now chosen to return to lead iROKING in its next phase of growth, calling the company – which he admits is not profitable yet – "arguably the most valuable digital music distribution platform on the continent".