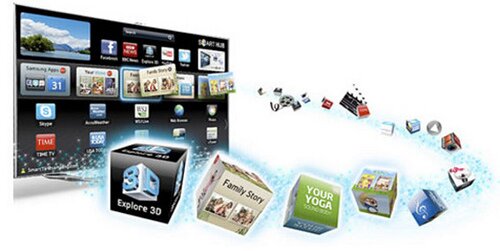 CC image courtesy of skynetcusco on Flickr
Samsung Electronics has launched a new range of digital televisions in Kenya ahead of the country's digital migration, which is set for December 13.
The Samsung F series is DVB-T2 compliant, therefore customers do not need to purchase standard set-top boxes and come in a range of sizes.
Robert Ngeru, Samsung Electronics East Africa chief operating officer (COO), said: "Our unique technology in the Samsung F Series range presents a set-top box in-built solution. Our consumers will save on additional expense as they will not have to invest in a convertor."
Samsung said the F Series TV range will offer customers peace of mind during the switch to the digital platform.
The F Series is available at all leading Samsung authorised dealers and retail outlets including Nakumatt, Tuskys and Naivas stores.
HumanIPO reported last month that Kenya's digital migration deadline had tripled sales of Samsung smart TVs.
Nakumatt Holdings, Kenya's biggest retail store, said retail sales data captured in the last six months ending October shows the range of Samsung televisions in-built with DVB-T2 tuners hit sales of up to KSh30 million (US$350,000) monthly.
HumanIPO reported last week that LG had launched its curved OLED TV in the Kenyan market, in a move to grow its premium market share.
The 55-inch OLED TV, which is retailing at around KSh1.2 million (US$14,000), allows viewers to enjoy the same quality of picture quality in both 2D and 3D images from any angle.