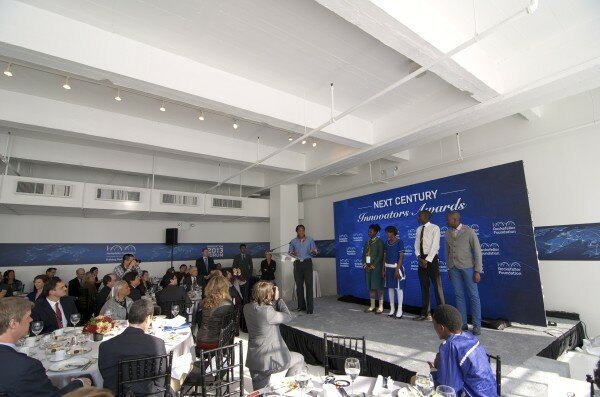 The Rockefeller Foundation's Next Century Innovators Award ceremony
Pan-African not-for-profit organisation Global Minimum (GMin) has been awarded the Next Century Innovators Award by the Rockefeller Foundation, recognising the organisation's efforts in engaging African youth to solve social issues through homegrown tech innovation.
GMin was presented with the US$50,000 award in New York, the United States, on Tuesday, acknowledging the work done by GMin across Sierra Leone, Kenya and South Africa.
Through its innovation challenges, GMin calls on local techpreneurs to identify the most pressing societal issues, and to submit innovative new solutions to these problems. GMin aims to recognise that local youth not only have the best grasp of the most pressing issues, but also have the skills to address the issues.
"GMin is extremely proud to receive this award from such a distinguished organisation as the Rockefeller Foundation. This is a major vindication of our work and will give us a big boost going forward," said David Sengeh, president of GMin.
"This award reaffirms GMin's work and philosophy, and we're ready to drive towards 2014 in an even higher gear."
Tom Osborn of GMin Kenya and Adama Fofanah of GMin Sierra Leone attended the awards ceremony in New York on behalf of the organisation.
"It's an overwhelming honour to be here… and to spread the message of innovation and entrepreneurship, demonstrating that Kenya's youth is ready to take control of their own future," said Osborn.