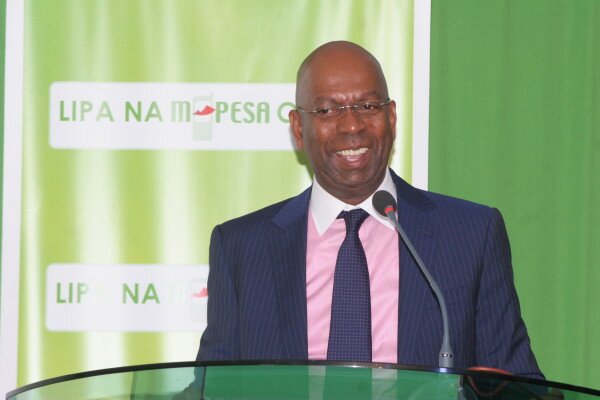 Safaricom has acquired Essar's full 10 per cent shareholding in undersea fibre optic cable company The East African Marine System (TEAMS) for almost KSh1 billion (US$11.6 million).
The deal means Kenya's leading network operator now owns 32.5 per cent of TEAMS, a share that guarantees the operator additional capacity in the system, which is offered based on shareholding.
Speaking to HumanIPO Bob Collymore, Safaricom chief executive office (CEO), said the deal was a shareholder transaction within The East African Marine System and the additional shareholding in TEAMS entitles Safaricom to have increased capacity on the 1.28TB/s international cable.
"ESSAR offered its entire 10 per cent shareholding in TEAMS to all existing TEAMS shareholders," said Collymore. "After going through the preemption process, it was only Safaricom that expressed an interest in acquiring the shares."
The deal is expected to support the upgrade of Safaricom's network to 4G, which the operator said will launch once "the government avails LTE spectrum to mobile service providers".
Collymore said the new capacity will at present only be utilised for wholesale to third parties.
Other shareholders of the TEAMS fibre are the Kenyan government (20 per cent), Orange Kenya (20 per cent), Liquid Telecom (10 per cent) and Jamii Telecom (6.25 per cent).
Essar, the parent company for Yu Mobile in Kenya, has said it will use the proceeds from the deal to sustain operations.
HumanIPO reported earlier this week Bharti Airtel is reportedly in talks with Essar to buy Yu Mobile, with a deal to potentially be concluded within two to three months.
This is after Essar had denied reports it was looking to exit the Kenyan mobile sector.
The undersea fibre operators have brought down internet costs in the country to around US$450 per MB per month, compared to the US$6,000 in 2008 when internet was only provided via satellite.
Safaricom has currently completed the first phase of its US$40 million digital city project, during which it laid more than 600 kilometres of fibre in Nairobi and its surroundings, which include Rongai, Kitengela, Ngong, Kiambu, Ruiru and Athi River.
The project is expected to end by the beginning of the firm's next financial year and is currently connecting public and commercial buildings with the grid for free in a bid to get more customers for its broadband services.